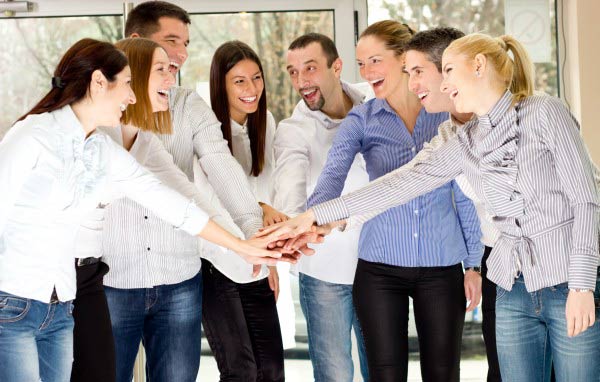 More and more supervisors are beginning to understand that in order to have loyal and productive staff, they need to take the time to develop relationships with the employees.
Showing that you care and building a connection with your team members allows them to know that their boss values them and recognises their efforts. It's easier for some managers to get to know their employees on a personal level than others, but it's possible to do for all with this guide.
Devote Personal Time – There is nothing than can create a connection between you and your team more than spending personal time together. Interaction at the office can usually be limited due to work and time constraints, but bonding together after work and on weekends is a great way to get to know your staff. Different supervisors can choose what level of friendship they want to create; some organise monthly office dinners, while others go so far as to invite their employees to their houses for birthdays and other celebrations.
Hold Individual Meetings – While spending time with your subordinates may be a great way to forge personal relationships, not all individuals, whether bosses or workers, may want to go that route. Everyone has families and personal obligations that may make it difficult to devote time to colleagues during personal time. Therefore, another great tactic to connect with staff is to hold individual meetings. Most managers hold weekly staff meetings, but those can get noisy and overburdened with work talk. Take the time to schedule short meetings with each and every one of your staff, if not every week, than once a month or so. This will provide a time during work where you can speak directly to the individual and connect with him or her on a more personal level.
Utilise Social Media – If you are managing a large number of employees, which most senior managers often do, it may be difficult to hold individual meetings, and impossible to connect with all of them during personal time. To solve the issue of connecting with staff, utilise social media to interact with your team. Create a private page on a platform such as Facebook, and start contributing photos, updates and whatever else you choose to. Urge your staff to upload and comment, as well. This will create a channel to interact and share with your employees all from the comfort of your desk.
Connecting with your team is crucial to forming important relationships that will only bolster office life. When your employees feel that you care about their wellbeing and their lives outside the office, they work harder and are more loyal to the company and to its mission.
Many thanks
Mark Williams
Head of Training
(Image by Dollarphotoclub)
Mark Williams
Mark Williams is a learning and development professional, using business psychology and multiple intelligences to create fascinating and quickly-identifiable learning initiatives in the real-world business setting. Mark's role at MTD is to ensure that our training is leading edge, and works closely with our trainers to develop the best learning experiences for all people on learning programmes. Mark designs and delivers training programmes for businesses both small and large and strives to ensure that MTD's clients are receiving the very best training, support and services that will really make a difference to their business.