As a manager you're going to find that there are times when you feel a lot more stressed than you do at other times. You might even stop and wonder why you feel more stressed than those around you. The truth is that, as managers, we tend to believe we need to be perfect at everything we do. We need to be in control. We want to be right. We want our jobs done perfectly. In short, we put too much pressure on ourselves.
As you approach the New Year, take the following 5 points into consideration and see if you can begin to make tiny changes, one at a time. Eliminating some of the stress you're putting on yourself might make your job just a bit easier to accomplish!
5. Stop Expecting Perfection
You are not perfect, nor are the people who work for or with you. If you stop expecting perfection you won't be disappointed when you don't achieve it and you'll be better able to take a strong, objective look at the great results you did achieve after working on a project instead of the minute percentage you think you didn't.
4. Keep Your Opinions To Yourself
Do you have a tendancy towards giving people your unsolicited opinions or advice? Stop. If people want your help they will ask for it. If you're working with someone who doesn't know you well, ask them if you can offer your opinion or advice so that they can get ideas from another vantage point. If you stop forcing your ideas on others they'll be more willing to work with you.
3. Forget The Past
So you've made a few mistakes in the past. Stop letting them eat at you, stressing you out even more. Put them aside and move on. You can't change the past but you can control what you are doing now and in the future.
2. Analyse Less
Sometimes, when we are given new tasks, we feel like we have to learn as much as possible about the background or procedures before we get started. We end up adding stress and wasting time when we realistically could have just jumped right into the project. Try to spend less time analysing projects – just do them instead.
1. Stop Caring About Who Likes You
The truth is very simple. Not everyone you meet in your life is going to like you. Their reasons may or may not be valid. You don't need to stress yourself out or care about who likes you and who does not. It doesn't matter and, to be honest, you can work professionally with people who do not like you as long as you are all respectful.
Ready to reduce the stress in your life? Start by taking a look at yourself and your habits. Once you can do that you'll be half way home and your relationships with your team members will instantly begin to improve!
Looking for more tips on reducing stress in the workplace? Try this article:
Thanks again,
Sean
Sean McPheat
Managing Director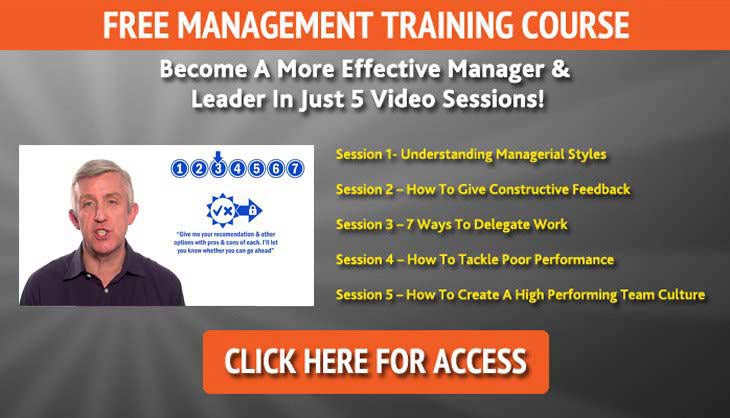 Mark Williams
Mark Williams is a learning and development professional, using business psychology and multiple intelligences to create fascinating and quickly-identifiable learning initiatives in the real-world business setting. Mark's role at MTD is to ensure that our training is leading edge, and works closely with our trainers to develop the best learning experiences for all people on learning programmes. Mark designs and delivers training programmes for businesses both small and large and strives to ensure that MTD's clients are receiving the very best training, support and services that will really make a difference to their business.