As a manager, you must act as a leader at all times. Your employees and team members will look up to you for advice, assistance, and sometimes to merely examine how you react to certain situations within the workplace. As you grow and evolve as a leader you'll find that your employees are growing with you, so you need to set a positive example at all times. Here are a few leadership skills you should keep in mind and work to develop as time goes by.
Versatility
A good leader must be versatile enough to deal with a number of different personalities, learning styles, and challenges. You never know how many people you'll have to lead, through what type of challenge, or for how long. You must learn to be strong and adaptable.
Personal Behaviour
Imagine that every single thing you say or do is being watched under a finely tuned microscope. Your staff will watch every action you make and upper management is likely watching you closely as well. Your verbal expressions, body language, and attitude will all reflect back on you as your team adapts. Do you have the type of attitude you want to see in your employees? If not, take action to change it soon!
Communication
We talk about the importance of great management and communication skills quite frequently, but what you need to remember is that your attitude and business ethic communicates just as much as your words and body language. Be consistent at all times, regardless of how or when you are communicating – casually, in a meeting, or in a conference.
Evolving Environments
Is your department a fun place to work, or do you have a reputation for harboring a stressful atmosphere? You need to take charge of not only delegating tasks but also of motivating your team throughout the day. Make your department fun with games, occasional casual conversation, or something creative.
You have control of how you are perceived as a leader. Carefully monitor your attitude and how you communicate with others and you'll soon find your team members are looking up to you rather than wondering why you're in charge!
Sean
Sean McPheat
Managing Director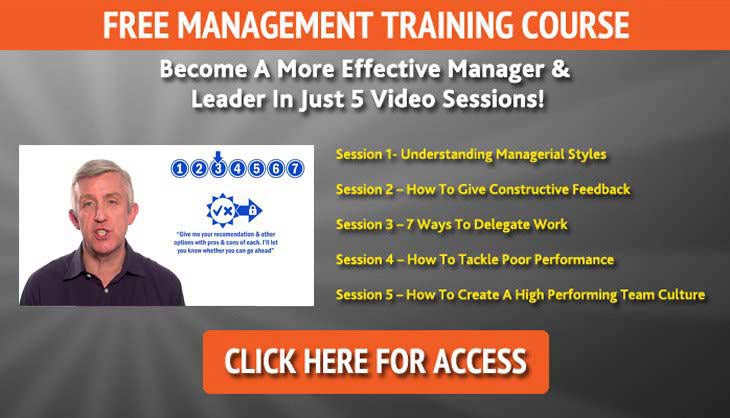 Mark Williams
Mark Williams is a learning and development professional, using business psychology and multiple intelligences to create fascinating and quickly-identifiable learning initiatives in the real-world business setting. Mark's role at MTD is to ensure that our training is leading edge, and works closely with our trainers to develop the best learning experiences for all people on learning programmes. Mark designs and delivers training programmes for businesses both small and large and strives to ensure that MTD's clients are receiving the very best training, support and services that will really make a difference to their business.