The Continuous Improvement Cycle
The management model I'd like to take a look at today is the continuous improvement cycle. You can't stop moving forward once you've taken steps to help your team identify ways to improve their performances. Within the continuous improvement cycle there are five main steps you need to take to ensure things keep moving forward in a positive light:
1. Identify the issue. You need to know who or what the problem is and what's causing it before you can work to make a change.
2. Devise a plan. Determine the best method for eliminating or working through the problems or issues that have arisen.
3. Implement the plan. Make sure you have all of the appropriate technologies in place to make your plan work as smoothly as possible. The easier it is to implement a plan, the more responsive your team will be.
4. Monitor your progress. Make sure your employees are at least attempting to implement the changes you've put in place and monitor their progress. Are they seeing improvements in their workflows? Are there things you still need to change?
5. Take immediate action. You must immediately take action if you see that any part of your plan isn't working, even for one individual. Go back to step two, planning, and make a revision, even if only to accomodate the person in trouble.
Working to continuously improve the performance of your team will go a long way in ensuring your ultimate success.
Enjoy the weekend!
Thanks again,
Sean
Sean McPheat
Managing Director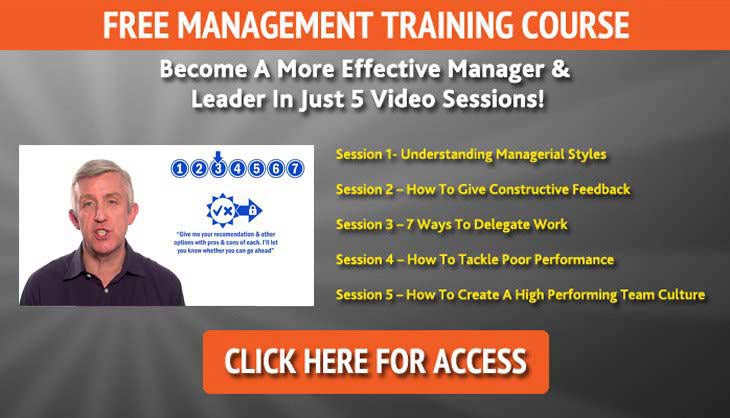 Mark Williams
Mark Williams is a learning and development professional, using business psychology and multiple intelligences to create fascinating and quickly-identifiable learning initiatives in the real-world business setting. Mark's role at MTD is to ensure that our training is leading edge, and works closely with our trainers to develop the best learning experiences for all people on learning programmes. Mark designs and delivers training programmes for businesses both small and large and strives to ensure that MTD's clients are receiving the very best training, support and services that will really make a difference to their business.