"Learn how to

manage and resolve


conflict in the workplace"
Course Overview
This 1-day in-house course will help you and your people recognise that conflict is inevitable, and that it can be healthy when appropriately managed.
Learn the skills and techniques for managing conflict effectively, and to achieve positive outcomes, rather then to prevent all conflict.   Go beyond the theory of dealing with conflict, with practical activities and role-plays that can build skills and confidence, in a safe classroom environment
Who Will Benefit From The Course?
What Will You Gain From the Course?
You will learn the techniques and skills in order to manage:
Conflict With Customers
Conflict Within Teams
Conflict Between Individuals
Inner Conflict
Conflict in organisations: between teams and between managers and their people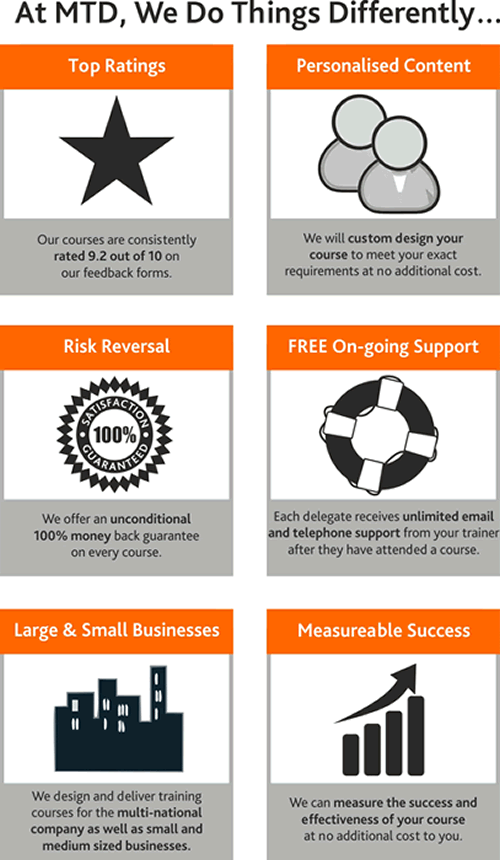 Get In Touch!
Please call us on 0333 320 2883, email us at enquiries@mtdtraining.com  or complete our online form below with what you are looking for and what you would like to achieve and we will get back to you with a free, no obligation proposal along with the costs.