Train The Trainer Courses
"Design, develop and deliver inspiring
and effective training courses!"
Course Overview
This is a 2-day in-house course where we will train your new trainers, managers or existing trainers in need of a refresher in the disciplines of planning, preparing and delivering training courses and material.
Who Is The Course For?
New trainers
Existing trainers in need of a refresher
Managers responsible for training and briefing staff
What Will You Gain From the Course?
Learn how to plan out training events
Learn how to write new material and how to structure your timetable
Identify "best" and "worst" training practices
Improve your communication and presentation skills
Learn how to use body language during your training
Learn how to keep your delegates interested
Demonstrate the critical skills for engaging others and practice using these skills
Learn how and when to use visual aids
Prepare and present multiple mini-presentations
Learn to manage nervousness
Learn to handle disruptive behaviour
Develop greater confidence and comfort
Would You Like To Make An Enquiry Or Ask A Question?
Call us for FREE on 0333 320 2883
Email us at enquiries@mtdtraining.com
Complete our online form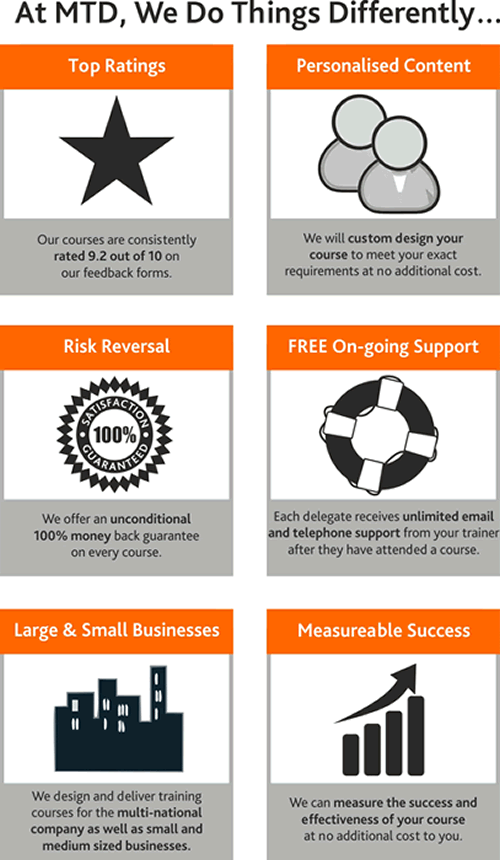 Get In Touch!
If you have got some training requirements in mind please call us on 0333 320 2883 or complete the online form below and tell us about what they are and we'll get back to you with some options and costs.