1-Day Advanced Management Skills Open Course
Course Overview
Our "Advanced Management Skills" workshop will provide you with the skill-sets and characteristics to become better than you had ever perceived you could be.
Being a 'great' manager cannot guarantee success these days – only by being the best of the best will you make an impact on your department, your company and your industry.
After this one-day workshop, you will go back to the workplace with a toolbox full of advanced management skills that you can use to build your success in managing yourself and others.
This course is CPD accredited which means that you will receive a CPD certificate from attending this course.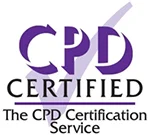 Who Will Benefit From Our Advance Management Course?
Our advanced management skills course will benefit anyone who would like to inspire themselves and their teams to higher performance, in particular:
Supervisors
Team Leaders
Sales Managers
HR Professionals
Project Managers
Change Managers
Experienced Managers
Anyone who has attended our Essential Management Skills course
With The Help Of This Course Delegates Will Be Able To:
Know their own style and how it impacts on others
Create a Personal Skill-Set that will set them apart
Apply their Emotional Intelligence
Communicate elegantly and effectively
Build a motivated and inspired team of people
Develop a plan to create ongoing success
Manage their own boss more effectively
Manage others who they have no line manager responsibility over
Course Agenda
Introduction & Objectives
Self-Skills
What makes the difference between 'good' and 'excellent'?
You may have been a manager for some time, but what makes you stand out from the rest? Find out your current personal style and what it means to you and your team
The Personal Skills that allow you to excel
What skills do managers and leaders require to be the best in modern times? Our research has shown the skills the future leader will need to take themselves and their businesses forward
Improving your Emotional Intelligence
A key skill that's needed by today's manager, and one that's vastly under-rated! Take a test to see how you measure up in the emotional intelligence stakes. Analyse why this is such an important skill to develop for the advanced manager
Lunch
Interpersonal -Skills
Advanced Communication & Influencing Skills
Learn how to be a master communicator! Learn why it's not enough to just put your message across…it's just as important to understand the other person's point of view. The advanced manager has the skills and techniques to influence and persuade elegantly and with passion! You'll understand what makes others tick, how they process information, what their motivations and preferences are and then, armed with this knowledge, you'll know how to get the best out of them.
Getting the Best from your Team
Use all the skills you have picked up today and from your experience to create and design the best team possible. Analyse motivational techniques, set development plans and develop your team's strengths with our unique 'future-pacing' blueprint. You will never look at management the same way again!
Managing Up & Managing Sideways
There's no manual that provides you with the skills and know-how on how to manage your own boss! Until now of course. This session deals with management approaches and strategies so you'll know how to manage your own boss, learn how to say no and push back in the right way, how to manage their expectations and how to have a productive working relationship. You'll also learn how to manage others who you have no direct responsibility for over but who you need to get results through!
Close
Comments From Previous Open Courses
Read about what our delegates have to say…
"I really enjoyed the course. It was very well organised and structured. Mark Williams was brilliant with extremely high energy and willing to offer multiple options to resolve practical day-to-day and highly complicated management issues".
Virag Shah – Hitachi Data Systems
"Thanks for the course, it was great. Rest assured, I wouldn't have any problems recommending the course to my fellow managers. I found it extremely useful and thought provoking and thought Mark was a great facilitator and tutor"
Garry Cochrane – Account Manager – Fine Ltd
"The sections on coaching and managing conflict were excellent. The module enabled me to learn how to develop my team members and also work on my weaknesses as a leader. The course met my needs completely"
Julie Parris – Team Leader – Pfizer Ltd
"I found the whole course to be very interesting indeed. I can now approach my staff with confidence in a way that will work! The course was very useful and Mark (the trainer) was informative, open and approachable"
Simon Harper – Head of Design – Maritz Ltd
"The course was really helpful. I had never done any coaching before but I can certainly see the benefits of it. The trainer used effective ways to communicate with the group and was easy to talk to. Thanks!"
Sarah Jones – Sales Office Supervisor – Roland UK Ltd
"Mark made the course specific to the group's individual issues which was just great. It gave me a lot of food for thought with how to motivate and utilise my staff more effectively"
Birgit Schalow – Helpdesk Supervisor – NEC Europe
"10 out of 10! The course was just excellent! Mark created a great learning environment"
Jon Hulbert – IT Systems Delivery Manager – Maritz Ltd
"This course was very beneficial indeed. I thought every aspect of the course was excellent. Mark was very knowledgeable about the subjects and he had excellent communication and presentation skills. Thanks again!"
Richard Stannard – Submissions Team Leader – Pfizer Ltd
"A great course. The content around motivation and building high performing teams left me with a set of skills that I can actually use in the office! I also loved the working and the communication of the group as a whole"
Lee Hewitt – Retail Sales Manager – Johnson & Johnson
"I really got a lot out of the course. I particularly liked finding out and understanding why people behave the way they do, peoples learning styles and also finding out my own traits. Mark was a very effective, knowledgeable and interesting communicator"
Ronnie Huda – Product Specialist – Roland UK Ltd
"I have now got some tools to help me with giving feedback to my staff. This course was helpful. Mark had a good all-round knowledge of the subject and was very experienced with the reasoning. He gave great examples which made everything meaningful to the real world"
Kevin Tetley – Technical Manager – C Pastas Ltd
"It was great to find out my own current managerial style through the assessment we completed and what that meant to the way I lead my team. I enjoyed all of the course very much"
Carol Clare – Accounts & Budgeting Manager
– Thomas's London Day Schools
"The course gave me an essential insight into all the aspects of managing and leading people. I will use all of the techniques! Mark was a great man. He was doing his job with passion and he was born to do it! I also found the venue and facilities to be really amazing. Everything was taken care of – it was elegant, clean and the service was great. I would recommend this course to everyone"
Katarzyna Gregula – Manager Shift Assistant – Sonoco
"I will definitely be able to take this information back which will help me in various situations. Mark was clear, precise and was entertaining. He made the course very enjoyable. It was a very good venue and the facilities were excellent with the food being great. I also stayed at the hotel and the service was excellent"
June Higgins – Office Administrator – Fluidpower SPX
"The course was very useful and will suggest that others at work would benefit from being on this course as well. Mark was approachable, listened and made everyone at ease"
Elaine O'Brien – Regional Manager – Benchmark Retail Services
"It was very helpful and will give me the right direction. Mark was a very interesting person and looked like he was a mind reader!"
Subhash Kotecha – Regional Sales Manager – Veetee Rice
"The course will be of great benefit and use to me. I learned a lot from it. The facilitation was very good. 10 out of 10 all round!"
Laura Peacock – Senior Team Leader – Ask Alix
"The Essential Management Skills course was just great. It was very beneficial and Mark was knowledgeable, friendly and the course very enjoyable. Well done Mark :-)"
Debs Saunders – Senior Team Leader – Ask Alix
"The course has helped me with the decisions as to which role to fulfil within my company. Mark was very enthusiastic about the course and his knowledge and ability to communicate the course made the two days enjoyable and beneficial"
Andy Sumner – Head Of Projects – Toomeys Ltd
"It was a useful course. It helped to reinforce some ideas that were gathering dust and some new ideas to help be successful. Mark was very knowledgeable and easy to approach. Overall, the venue was excellent"
Harsad Chikhlia – General Manager – BVM Medical
"Mark was excellent. He had fantastic energy and enthusiasm. The course overall was very useful and supplied practical solutions and theories to take away with you as well as increasing personal awareness"
Nicola Breeze – Marketing & Communications Manager – Factors & Discounters Association
Area

Knowledge Of The Subjects

Presentation Skills

Helpfulness Of The Trainer

Variety Used In Delivery Methods

Average

9.3 out of 10

9.3 out of 10

9.4 out of 10

9.5 out of 10
The course fees are £295 + vat.
The Advanced Management Skills Course is CPD Accredited (Continuing Professional Development).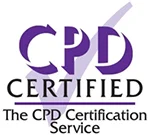 Included Within The Registration Fee
CPD certificate
Course workbook
Handouts
Lunch
Refreshments throughout the day
Weekly management tips delivered via email to keep you sharp
Access to our online management training academy (50+ training sessions)
Unlimited email and telephone support from your trainer after the course
Start/Finish Times
Start: 9:30am
Finish: 4:30 – 5:00pm
Please click on BOOK NOW below to reserve your place. We will then confirm the booking through email and will send you the joining instructions and invoice.
Get In Touch!
If you have got some training requirements in mind please call us on 0333 320 2883 or complete the online form below and tell us about what they are and we'll get back to you with some options and costs.