About This Course
---
---
Course Overview:
Our "Advanced Management Skills" workshop will provide you with the skill-sets and characteristics to become better than you had ever perceived you could be.
After this one-day workshop, you will go back to the workplace with a toolbox full of advanced management skills that you can use to build your success in managing yourself and others.
---
What Do I Need To Wear?
Whatever you feel comfortable in.
---
How To Find Us
Business Design Centre,
52 Upper St,
The Angel,
London,
N1 0QH
Within walking distance from both Angel and Kings Cross tube stations
---
TO DOWNLOAD YOUR JOINING INFORMATION AS A PDF – PLEASE CLICK HERE
---
Need Accommodation?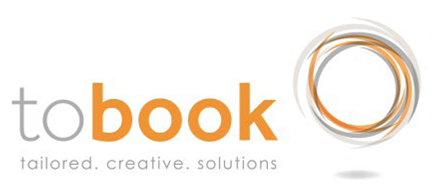 On behalf of MTD Training, tobook has secured preferential accommodation rates at great hotels to offer you a sound night's sleep, leaving you refreshed and ready for your training course.
You can log in to the online booking tool to request your accommodation using the details below:
Go to www.tobook.co.uk and click "Sign In" on the top toolbar
Sign in using the username: MTDTRAINING and password: 0379MTDTRA
If you need any assistance with your booking, contact tobook@tobook.co.uk or 01676 522868
Upcoming Courses
---
What Will We Be Covering?
Introductions & Objectives
What makes the difference between 'good' and 'excellent'?
You may have been a manager for some time, but what makes you stand out from the rest? Find out your current personal style and what it means to you and your team
The Personal Skills that allow you to excel
What skills do managers and leaders require to be the best in modern times? Our research has shown the skills the future leader will need to take themselves and their businesses forward
Improving your Emotional Intelligence
A key skill that's needed by today's manager, and one that's vastly under-rated! Take a test to see how you measure up in the emotional intelligence stakes. Analyse why this is such an important skill to develop for the advanced manager
Lunch
Advanced Communication & Influencing Skills
Learn how to be a master communicator! Learn why it's not enough to just put your message across…it's just as important to understand the other person's point of view. The advanced manager has the skills and techniques to influence and persuade elegantly and with passion! You'll understand what makes others tick, how they process information, what their motivations and preferences are and then, armed with this knowledge, you'll know how to get the best out of them.
Getting the Best from your Team
Use all the skills you have picked up today and from your experience to create and design the best team possible.
Analyse motivational techniques, set development plans and develop your team's strengths with our unique 'future-pacing' blueprint.
You will never look at management the same way again!
Managing Up & Managing Sideways
There's no manual that provides you with the skills and know-how on how to manage your own boss!
Until now of course. This session deals with management approaches and strategies so you'll know how to manage your own boss, learn how to say no and push back in the right way, how to manage their expectations and how to have a productive working relationship.
You'll also learn how to manage others who you have no direct responsibility over but who you need to get results through!
Close
TO DOWNLOAD YOUR JOINING INFORMATION AS A PDF – PLEASE CLICK HERE