About This Course
---
---
Course Overview:
Our "Advanced Management Skills" workshop will provide you with the skill-sets and characteristics to become better than you had ever perceived you could be.
After this one-day workshop, you will go back to the workplace with a toolbox full of advanced management skills that you can use to build your success in managing yourself and others.
---
What Do I Need To Wear?
Whatever you feel comfortable in.
---
How To Find Us
Cheadle House,
Royal Crescent,
Cheadle,
SK8 3FS
Can be accessed by the M60, M56 and the M6
Car parking is free
---
Please click here to access your Joining Information
---
Need Accommodation?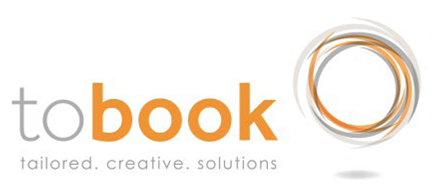 On behalf of MTD Training, tobook has secured preferential accommodation rates at great hotels to offer you a sound night's sleep, leaving you refreshed and ready for your training course.
You can log in to the online booking tool to request your accommodation using the details below:
Go to www.tobook.co.uk and click "Sign In" on the top toolbar
Sign in using the username: MTDTRAINING and password: 0379MTDTRA
If you need any assistance with your booking, contact tobook@tobook.co.uk or 01676 522868
Upcoming Courses
---
What Will We Be Covering?
Introductions & Objectives
Leadership For The 2020's & Beyond
How has management and leadership changed from the last decade to present day? What skills do managers and leaders require to be the best now and in the future? How do you stack up against these key skills?
Role Modelling As A Manager
The example you set as a manager can have a profound effect on the morale, motivation and engagement of your team. How can you can role model success for your team and your organisation?
Leading The Vision & The Strategy
By revisiting your own company vision and strategy, what can you do to encourage your people to follow the vision and strategy more coherently and passionately?
Leading In The Digital Age
With the 21st century bringing about the digital revolution, managers and leaders need to be well-versed in the key qualities required to manage and lead in this digital age. What are the essential leadership skills and how to you measure up against them?
Leading & Managing Remote Teams
With more and more employees securing flexible and agile working requests, and many organisations expanding into global regions through the digital age, modern-day managers and leaders will need to be effective at managing and leading digital, remote and global teams. Learn how to connect and engage with remote teams of all sizes and structures.
Lunch
Advanced Communication, Persuasion & Influencing Skills
Learn how to be a master communicator! Learn why it's not enough to just put your message across…it's just as important to understand the other person's point of view. The advanced manager has the skills and techniques to influence and persuade elegantly and with passion! You'll understand what makes others tick, how they process information, what their motivations and preferences are and then, armed with this knowledge, you'll know how to get the best out of them.
Improving Your Emotional Intelligence
A key skill that's needed by today's manager, and one that's vastly under-rated! Take a test to see how you measure up in the emotional intelligence stakes. Analyse why this is such an important skill to develop for the advanced manager.
Building Resilience
With so many employees experiencing a more intensive workload, with higher expectations and less time and resources to achieve these expectations, managers and team members alike are looking for ways to more effectively manage the stress and pressures they face in their roles. Learn how you can build and develop your own resilience skills, and how you can support others in developing resilience too.
Close & Actions