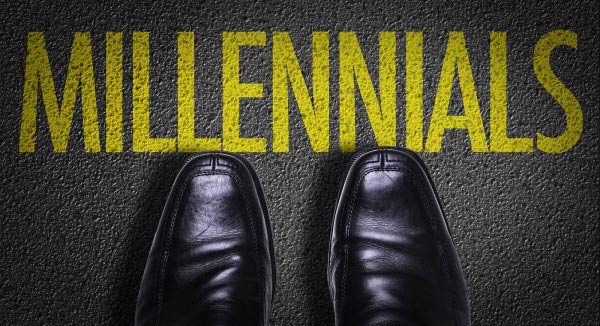 It is almost improbable for any manager not to have millennials in their team.
Individuals who became young adults in the year 2000 and on are finishing university and entering the job market, which creates a multi-generational gap between millennials and their leaders, as well as their older colleagues.
Millennials often get a bad reputation as being too self-involved, not team players, hard to manage and headstrong.
However, there are also a multitude of benefits that millennials can offer to any firm.
In this article, we will provide two vital tips from The Muse on working with millennials.
Provide Insight
Previous generations were a lot more compliant in getting their jobs done without asking any questions.
They respected their employer's boundaries, and focused on their individual tasks.
Millennials, on the other hand, grew up in a world where information is freeflowing and considered a "right," due to the Internet.
As such, when they enter the workforce, they are not satisfied with simply being told what to do, they want to know why they have to do it.
This type of attitude leads managers to believe that these young adults are not respectful, nosy and unprofessional.
However, that is not truly the case; instead, millennials want to be included in the decision-making process, understanding how their tasks relate to the overall goals of the firm.
Providing insight and details rather than just handing out assignments can actually benefit the employer because millennials may contribute innovate and unique advice and suggestions.
Provide Empowerment
Millennials are not content with waiting years to move up the corporate ladder.
They are from a generation of startups, where any person, no matter how young, can run with an idea and become an entrepreneur.
They are not shy about inquiring about growth opportunities during the initial interview, and expect frequent promotions.
While this kind of "entitled" attitude may aggravate some bosses, it should be looked upon as a positive.
Millennials are typically more self-assured, confident and more willing to take on additional responsibility than previous generations.
They are more apt to think outside the box and provide their opinions, which can make it easier for managers to delegate tasks, and feel confident that they will get accomplished correctly.
Employers should maximise the benefits of working with this generation by empowering them by designating full-scale projects to each individual rather than a simple task, and holding them accountable to work independently.
This rift and fear of working with a new generation is not uncommon; previously, both Generation X and Baby Boomers were considered to be a threat to working life, before it was proven otherwise.
Managers should embrace millennials' views and beliefs in order to bring fresh thinking into their offices.
Thanks again
Mark Williams
Head of Training and Development