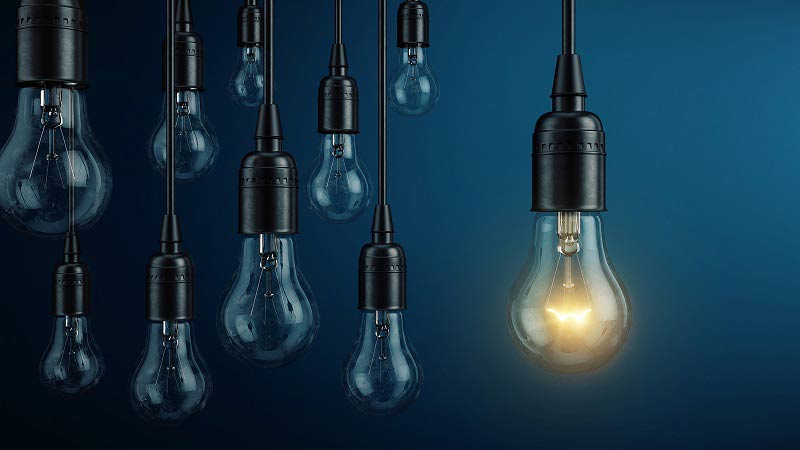 There are those organisations that follow the status quo and get their work done, and there are those that are so innovative that they get the public's attention.
Whether it is through a genius new product or idea, unique strategies, or other aspects of the company culture, these companies make a name for themselves for their out-of-the-box practices.
In this article, we will provide examples of three completely innovative companies to follow:
Tesla Motors – This maker of electric vehicles has made Forbes' list of the world's innovative companies in 2015.
Located in Palo Alto, California, Tesla employs over 10,000 staff, not to mention robots,  and is founded by Jeffrey B. Straubel, Elon R. Musk and Marc Tarpenning.
One of the world's most popular electric cars, Tesla's Model S, has grasped the world's attention. The car powers from a solar-powered charging station, and can then drive for up to a week on that one charge.
As opposed to the weak performance of some of the other manufacturer's electric models, this one can go from 0-60 in less than three seconds, and has one of the best safety ratings of any car in its class.
What really made Tesla innovative is that it looks modern and very appealing to the eye. Tesla also offers great customer service, even offering the car to be delivered to the owner's house, as well as wireless software updates. No wonder this organisation has become a billion-pound enterprise.
Procter & Gamble Co. (P&G) – Bloomberg Business lists P&G as one of the most innovative companies to watch. The company has completely turned its research and development upside down, creating a new strategy called "connect and develop."
Previously, the company had used inside sources to think of, create and distribute their new products, which range from family health items to cleaning supplies, etc.
However, recognising that the world has much more to offer, they reconceptualised their strategy to be much more innovative, partnering with inventors, scientists and supplies around the world. In fact, the firm has dedicated new managers to scout the globe for the best ideas for the brand.
Alibaba – This e-commerce website run from China made headlines last year when it raised over $25 billion in an IPO.
The site allows visitors to purchase all kinds of inventory, similar to eBay and Amazon.
However, it's CEO, Jack Ma, has shown an innovative vision to propel the brand to a much higher level than a simple e-commerce site.
He has started to expand to different industries, such as finance and entertainment. Alibaba's biggest success so far, according to Fast Company, is Yu'e Bao, a financial site that offers users " higher returns than state-run banks that pay paltry interest rates, and, starved for investment options, the masses responded in droves by putting in $82 billion in the first year."
These innovative companies have garnered the world's attention due to their vision and implementation.
It is worthwhile to stay abreast of these developments to encourage you to think outside the box, and come up with unique concepts for your company.
Many Thanks
Mark Williams
Head of Training and Development