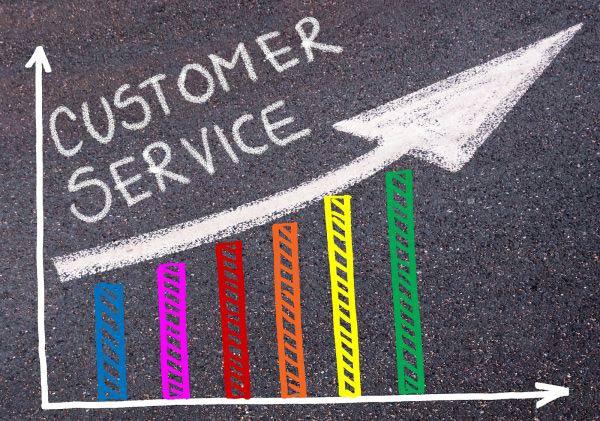 Making improvements to customer service can provide many advantages to a business.
First, by offering a more helpful, faster and friendlier experience to customers, a company can benefit from higher sales, less returns and overall happier clients.
If customer service is easier and more efficient, the company can reduce operating costs and increase the help that clients can receive.
To stay at the forefront of developments in this field, we present you with Forbes' latest trends to consider for your business in 2017.
Offer Authenticity
Customers are changing the way they spend their money; they no longer just want to patronise any business, but want to know more about where they shop, and relate to the brand.
One way to give clients what they want is to offer them something authentic, something real about your brand that they can hold onto.
While many franchises worldwide try to duplicate the same look and feel in every location, Starbucks started doing the very opposite.
They design each coffee shop to reflect the style and mood of the city and even neighbourhood they are built in.
Although Starbucks originated in Seattle, and the first stores reflected that vibe, clients in other states and countries couldn't relate, so the company changed the experience.
Eliminate Scripts
Business owners should seriously consider eliminating scripts for customer service representatives, as they never sound authentic and often take up too much time with reps who are saying "Thank you, sir or mam" redundantly.
Customers are smarter than ever, and they expect businesses to employ customer service agents who are smart enough to be able to provide quality service off script.
No one wants to sound like they are in a queue of calls speaking to a robot; in fact, a survey from Software Advice found that 69 percent of clients prefer speaking to agents who are not following a script.
Allow Customers To Share Their Experiences
Nowadays, social media has taken over the way people communicate.
While most organisations utilise social media by creating accounts and interacting with clients, a trend for 2017 is allowing your customers to incorporate the social element to share their experience with others.
For example, clothing store Nordstrom created a virtual dressing room as part of their app, and encourage users to share items they are considering purchasing with their friends to ask for opinions.
Customer service can make or break a business, just look at Amazon and how fast shipping, live chat and personalised experiences have skyrocketed this company into one of the world's biggest brands.
Thanks again
Mark Williams
Head of Training and Development
MTD Training   | Image courtesy of Big Stock Photo