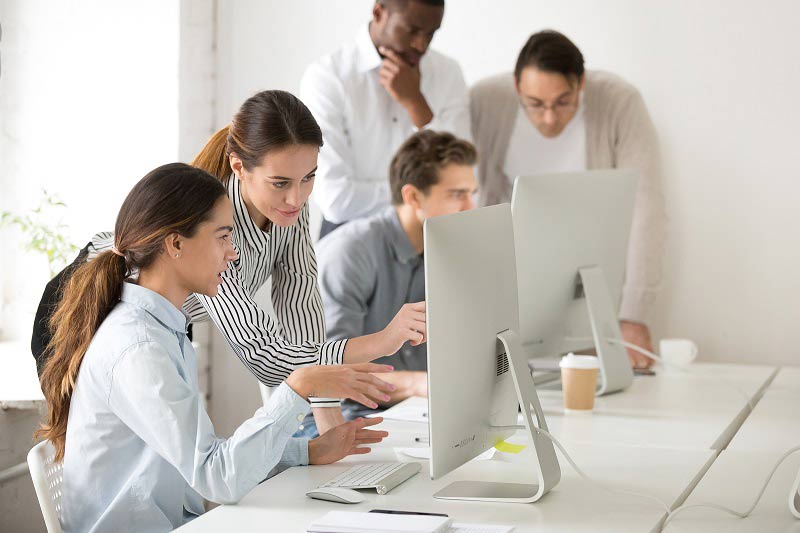 Good communication skills are one of the top qualifications that interviewers seek for managers.
Whether you are already a leader looking to improve, or want a leadership position and hoping to fine tune your skills beforehand, everyone can become a better communicator.
Many office conflicts and errors can be avoided with proper communication, which managers should control.
Here are three suggestions for improving communication in the office:
Build A Reputation
Whether you are a new manager or a seasoned one, keep in mind that your reputation will play a key role into how well others listen to you.
First, you need to build trust with your team members. Your employees need to know that they can rely on you, and that you mean what you say.
There are many bosses that quickly change their mind, scapegoat or simply forget, causing much frustration in the office. Their workers, understandably, will not pay much attention to them, knowing that they will simply deny what was said or change their mind in the near future.
Therefore, if you are trying to build up or change your reputation in the office, remember that it takes time.
Focus On Your Audience
Supervisors likely have to communicate with various people throughout the day, whether it be staff, clients, colleagues or bosses.
Communication should be tailored to each and every individual that you are speaking to.
For example, certain terminology may be understood by your team members, as it is specific to your department, but may not translate well when you mention it to your clients.
Also, some individuals may understand everything when you go down a list verbally, while others may focus better when they see it visually.
Adapt your communication style to each person you speak to to foster comprehension.
Enrol On A Course
There are numerous international organisations that offer courses on effective communication that will cater directly for your training need.
Here at MTD we offer a bespoke 2-day in-house course that not only teaches you the basics of human communication, but also integrates this with the key components of management and leadership.
These courses can be aimed at managers at all levels that gain real results in the work environment.
Communication is a skill that can be fine tuned throughout one's career.
There are many ways you can improve how you speak, and help others understand you with these three tips.
Many Thanks
Mark Williams
Head of Training and Development
MTD Training | Management Blog | Image courtesy of Big Stock Photo