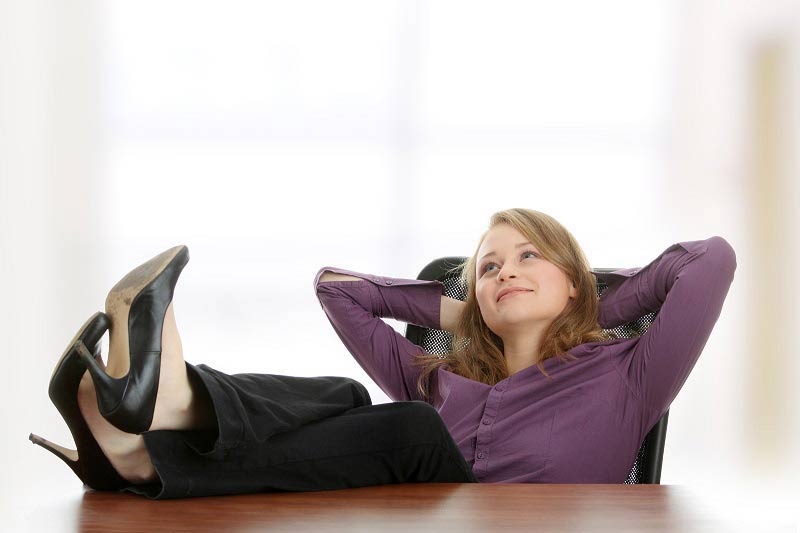 If you are a victim of procrastination, you know how difficult it can be to get anything done.
When you know that you have time ahead to complete the task, you will put it off and off until the last minute.
The problem arises when you end up with insufficient time to finish what is needed, or when an unexpected issue comes up, preventing you from working on what you planned on, and not leaving you with the time necessary to finish it on time.
Procrastination is the enemy of productivity; therefore, think carefully about what needs to get done in advance, leaving room for uncertainties.
To help yourself become more efficient, use these strategies:
Create Checklists
Oftentimes, it is more rewarding to finish off a task than the keep avoiding it in the first place.
Psychologically, we are driven by rewards, and rewarding yourself for finishing a required assignment can be motivation enough to start it early.
There are different ways you can create rewards, from treating yourself to tea and biscuits, or, for bigger accomplishments, something a bit more extravagant.
However, even the smallest rewards can be effective, such as checking off an item from your to do list.
Creating checklists and visually seeing everything on your plate, and knowing you can cross an item off when it's finished, can go a long way in helping you fight procrastination and getting to work.
Break Up The Project
Procrastination can come into effect the most when what needs to be done seems too difficult or simply impossible, which is common with work projects.
To make the task at hand seem less frightening, try to break up the assignment in smaller pieces, and then schedule separate times to get each one accomplished.
This will allow you to focus on minute details, helping you stay focused, and accommodate time between the smaller tasks to rest or focus on other things.
Minimise Distractions
You may fully expect to sit down and work on your project today, but you may get interrupted by other things that will prevent you from working productively.
Therefore, to help yourself with the plan at hand, minimise distractions that can take your focus away.
Turn off your mobile phone and shut down all web pages other than the one you need to complete your work.
Close your office door and let your staff know not to knock unless an emergency happens.
You will be surprised at how much you will get done when you focus.
Fight procrastination with these three tips to be more productive and efficient.
Thanks again
Mark Williams
Head of Training and Development