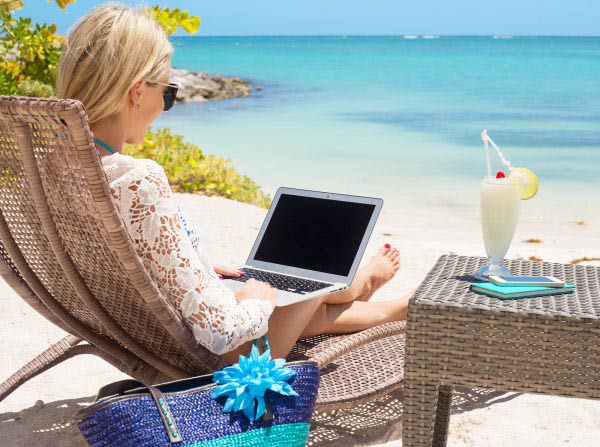 To most people, going on a holiday conjures up images of relaxation, fun and excitement.
However, to most managers, it also brings up feelings of dread for leaving the office without anyone to run it.
Most leaders have had experiences where panicked employees called them on a holiday, and they had to spend hours fixing an issue while their spouse sulked and got frustrated.
Taking a holiday does not need to mean you have to drop the ball on your professional responsibilities.
By careful planning in advance, you will be able to run your business even while being away.
Designate A Replacement
If you can't be at the office to oversee things, you have to designate the most suitable replacement for yourself.
If you already have a chain of command set-up, it will be easy to assign the VP, for example, to hold the reigns while you're gone.
If you don't have this hierarchy, you cannot leave your staff without a leader, as that will create chaos and a ton of "you're not the boss," responses to anyone who tries to take charge.
Pick a leader, and inform all the staff that this person is in charge while you are gone.
Be Accessible
Let's face it, it is probably impossible for high-level managers or company owners to fully unplug while on a holiday.
Doing this can result in major mishaps that may occur, costing you tons of money or leaving you with weeks of overtime to clean up the mess.
To avoid this, allow only the person in charge to contact you so you're not bombarded by staff's calls and emails.
Instruct how and when that individual should contact you.
Perhaps a daily email with a recap of how things went would be appropriate, but allowing that person to call you in an emergency situation would also be allowed.
Plan Ahead
If you're planning to take a local holiday, communication shouldn't be an issue, but leaving the country may cause logistical problems.
Consider time differences and how you will take them into consideration to call or have your staff call you.
Try to set up a specific time that would work for both parties (you and the designated leader) for a daily chat.
Keep your phone on at night should an emergency occur back at the office.
Also, consider downloading WhatsApp to communicate with your staff while avoiding hefty international calling charges.
It is not easy for a manager to take a holiday; however, stepping back and allowing someone else to be in control while still being accessible is the perfect formula to unwind while your away.
Thanks again
Mark Williams
Head of Training and Development