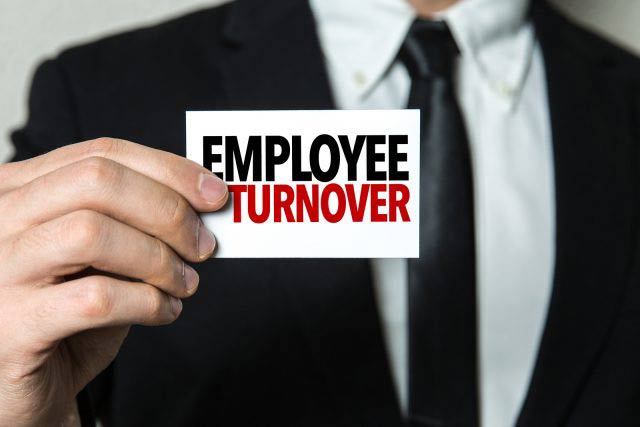 Do you ever feel like your workplace has a revolving door of employees?
Do you consistently place job adverts and feel like you can't hold on to your staff long enough to get them past the trial period?
Employee turnover is a big problem in many organisations.
Not only does this create more work for the manager that needs to fill the positions and the colleagues that have to pick up the slack for a departing employee, it creates a myriad of problems for the entire office.
From sagging sales to low morale, a poor corporate culture and demotivation, a high employee turnover is one of the worst plagues that can affect an organisation.
Read the following three ways to reduce employee turnover and motivate your team members to stick around:
Implement Exit Interviews
Not every single office is affected by high turnover, some companies seem to hang on to their workers for years at a time.
What are they doing that you are not, and why do your staffers seem to leave you?
Get the answer to that question straight from the source – the individuals that have turned in their notice.
Hire a neutral third party, such as a Human Resource professional, to hold exit interviews and ask those that are leaving why they made this choice.
Once you start questioning those people, you will certainly see a trend that is causing the movement.

Also, look for patterns in those who are leaving – is it people from a certain department?
This can be due to poor management or a competitor that is luring your employees away.   
Offer Better Benefits
Figure out how to entice your employees to stay with amazing benefits!
From free healthcare to overtime pay, unlimited vacation or flexible schedules – there are a myriad of ways to outcompete the marketplace.
A smart strategy is to poll your employees to see which benefits are most attractive to them, and focus on those.
A simple offering, such as the ability to control their own schedule, can be just the thing to stop an employee with one foot out the door and turn them into a loyal worker who will spend the next decade working for you!
Offer Advancement
One of the biggest reasons that people leave their current job is because they were able to find a higher position elsewhere.
This is because some managers choose to find talent from outside versus focusing on promoting from within their organisation.

If you make your employees feel confident that with hard work and dedication they can grow in your company, they will much more likely to stick around.
After all, who would leave knowing that within a year they can get both a promotion and a raise?
Thanks again
Mark Williams
Head of Training and Development
MTD Training   | Image courtesy of Big Stock Photo