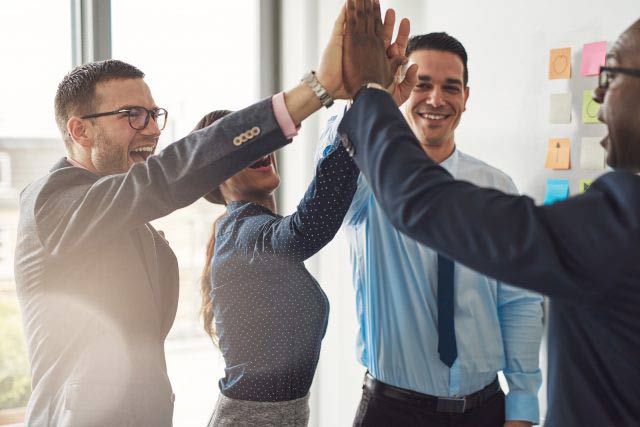 One of the manager's most important tasks is to motivate their team on a daily basis.
Regardless of how hard the leader works, if the team is slacking off, productivity will be down.
However, short of saying mindless encouragements, such as "go team," "let's speed this up" and "let's go, go, go," how do you motivate your employees without being cringey?
Focus on the following three tips to look natural without embarrassing yourself:
Narrow Down On Objectives
The problem that most bosses face when trying to encourage their workers to do better is the failure to point out the areas in which they need to improve.
Simply asking them to do better doesn't explain what they need to get better at – work faster, make less mistakes, think more creatively, etc.
So you don't look sheepish when motivating those that work for you, sit down and consider what they need to improve on.
Some of these goals may be the same for all of your employees, such as the entire department may need to raise sales by 10% in the next quarter, while others may be more individually-based.
Set Deadlines
So that you don't end up looking foolish when you thought you clearly asked your staff to turn in a project on a certain date, but they are on a different page – make sure to set deadlines for each step of the task.
Your team is not motivated to work longer hours or be more efficient when you simply let them know that they need to hurry up; to get them to really pay attention and put in the work, you must set deadlines so they know how much time they have to work on each part of the assignment.
Work WITH Your Team

Finally, to look natural and avoid looking cringey when motivating your department, you should make yourself a part of the team and work with them to accomplish the goals.
This doesn't mean that you need to stand over their shoulder or spend your time on tasks that don't require your input, but it does mean that you should be involved in the process.

Start by asking your team questions after you have assigned a project to make sure that they understood what you were saying.
Check their work on a regular basis to verify that they are doing the job according to your instructions.
Doing so will alert you to any problems that you can fix before the deadline has approached.
These three steps can help you look natural and feel accomplished when you lead your team to success!
Thanks again
Mark Williams
Head of Training and Development
MTD Training   | Image courtesy of Big Stock Photo