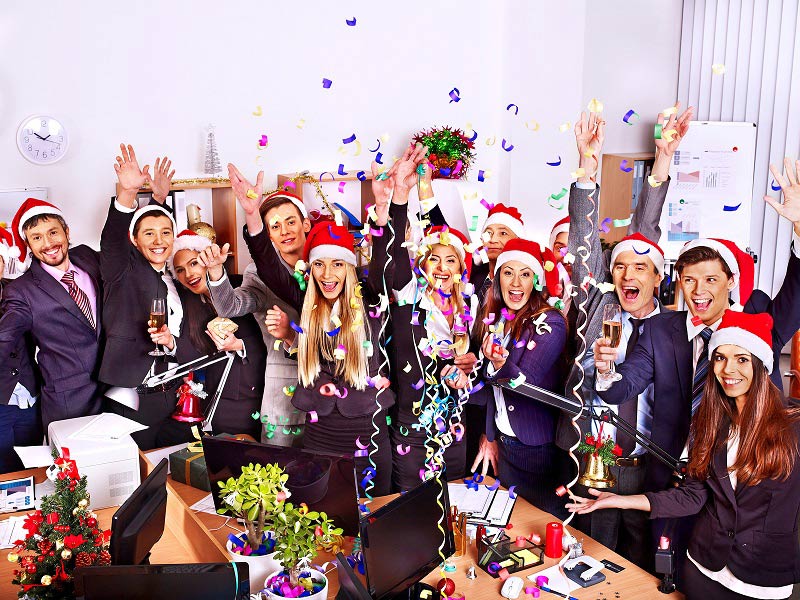 With the Christmas season just around the corner, you need to start planning the gifts you will give to your staff members. A present will show your employees that you value their effort and hard work throughout the year. While your firm may throw a Christmas party for all workers, and may even give out end-of-the-year bonuses, a token of appreciation from the direct supervisor would surely mean a lot to your team.
Remember that your gift does not have to be large or expensive, but simply thoughtful. Here is a list of affordable holiday gifts appropriate to present to your employees.
1.     Personalised Items – Nothing is more thoughtful than a personalised gift specifically made for a member of your department. There are so many options when it comes to engraving items that you can pick a different item for each of your employees. For ladies, consider stationary, canvas bags, tea mugs, or blankets. For gentlemen, you may choose from a personalised business card holder, a money clip, or a pen.
2.     Gift Baskets – Another thoughtful and affordable gift for your team members are personalised gift baskets. You can purchase these premade, or fill them up yourself. If you know what each individual in your department likes, this task will be easy. Pack a basket-full of teas and biscuits for tea lovers; wine and cheese for wine enthusiasts; or cakes and candy for those people that have a sweet tooth.
3.     Gift Certificates – It's often difficult to pick out just the right gift for an employee. You may not be familiar with each person's hobbies or likes, or you may have too many employees to keep track off. Therefore, sometimes the best choice is to purchase a gift certificate. You can purchase a gift card to the cinema, to a spa, to a clothing store, or even an e-card for movies or music. Although a gift card is not a very personal gift, it does allow your staff to use it to buy whatever that person actually enjoys.
4.     Headphones – Music has been found to be very relaxing and often motivational.  However, when individuals work in tight spaces, such as cubicles, their music can disturb others. This is why a great gift for employees is a pair of headphones, which are available in different price ranges. You will encourage your staff members to listen to the music they enjoy without bothering anyone else.
Employees truly appreciate receiving gifts from their superiors. It shows them that they are valued and appreciated. Choose from the four suggestions above to purchase thoughtful gifts for your subordinates.
Many Thanks
Mark Williams
Head of Training and Development