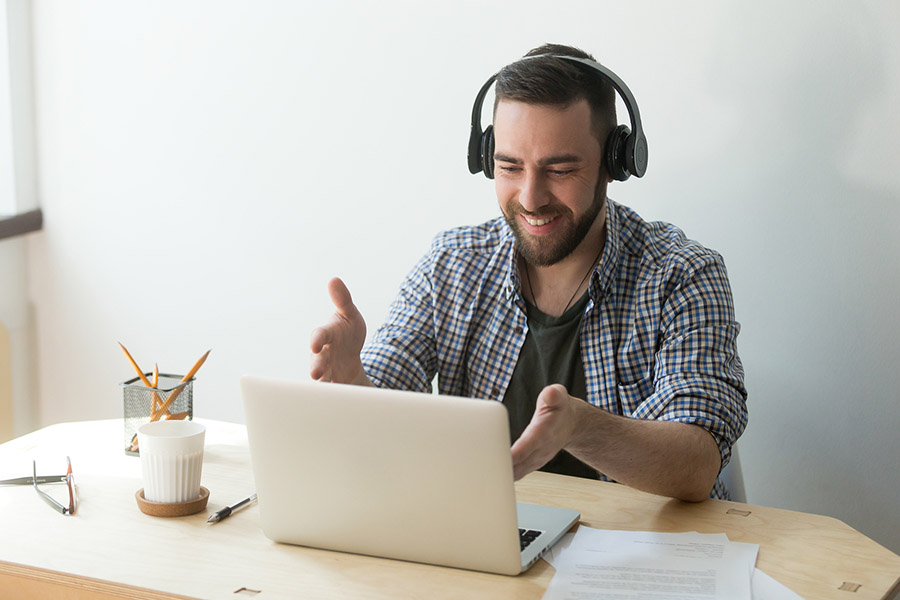 No doubt you'll be working on how to keep the lines of communication open between you and your team members while we go through these difficult times.
Many of you will be in touch via phone, Zoom, Skype or other video conference software that will enable you to pass on valuable messages, as well as maintain whatever level of motivation is still available out there.
I wanted to give you some ideas to think through as you consider how you wish to present information to your virtual teams.
So, what structure choices do we have?
What methods can we use?
Here are some ideas to ponder:
Think of two elements: The formality of the presentation and the interaction you wish to achieve.
Less formality and less interaction:
This is where you could put a webinar together, one that can be recorded and played at a later date, or one that's being recorded live as you deliver it.
If it's live, you can add some spontaneity within your slides and ask for comments and (if the software allows for it) active chat sessions along the way
Less formality and more interaction
Here, you could set up a camera and be filmed discussing various topics with other senior team members.
If done live, you can have a host and allow for Q&As at the end of the session from people viewing the discussion.
You can take questions from viewers for the panel to answer as you go along.
More formal and more interaction
This is where you can have a mentor or HR manager deliver a presentation, with more interaction coming as you carry out exercises and activities.
The materials are planned for beforehand and they offer a more 'trainer-led' environment, the interaction keeping people involved and learning at their pace.
More formal and less interaction
This lends itself to a more informative, lecture style webinar, with slides that can be downloaded for viewers' later perusal.
There is still an opportunity for feedback and Q&A at the end but, first and foremost, it is a presentation of information and ideas that can be implemented later.
---
Did you know?
We've got a whole host of Management Webinars, both off the shelf and customised that we can run for you. Please visit our Online Management Training page for a full list of the services that we provide both online and virtually.
If you're looking for a specific course then our FREE Online Management Course can help or our ILM & CPD accredited Online Course could be just the ticket.
That's it for today, please stay safe and adhere to the Government guidelines.
Thanks again
Sean

Sean McPheat
Managing Director