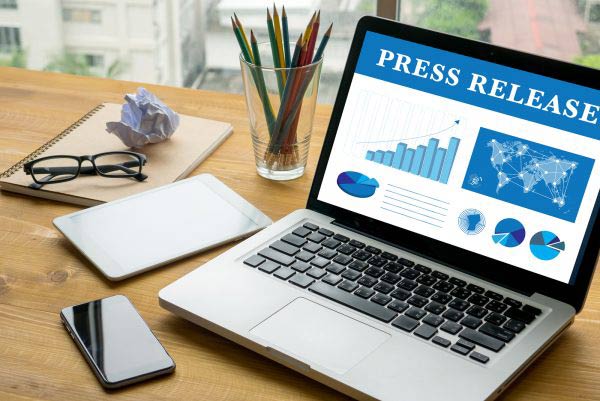 A press release is an important tool for communicating company information with the outside world.
While previously press releases were specifically published for members of the press, nowadays, they can easily be found online and accessible to all individuals.
A press release can be used to announce a new product or service, a staffing change, a new initiative or any other topic that would interest potential customers, investors and partners of a business.
In this article, we will include a step-by-step guide on writing press releases.
Headline
The most important decision that comes with writing a press release is coming up with a title.
This needs to be short and to the point, yet catchy enough that it captures the attention of the readers.
The title should always contain your company's name, and a quick summary of what content is covered in the release.
Write in an active, rather than passive voice, and try to include any relevant data in the headline.
For example, if you are announcing that your company saw a 10% increase in your first quarter's profits, include that figure right in the title!
A great tip is writing your headline at the end, after you have fine tuned the release and your main talking points.
Don't forget to bold the headline!
Sub-Headline
While you should keep the title short, you can expand on the important points in your press release in the sub-title, or subhead.
Concentrate on the main message of your release, and answer the five W's – Who, What, When, Where and Why in this space.
This provides an opportunity for the readers to evaluate whether the information contained in your release is worth reading.
This is also a great space to include relevant keywords that pertain to your company; this has SEO benefits to help the release come up in Google searches.
Body
Start the body of the release by listing the date and the city in which you operate.
Break up the body into paragraphs, making the information easy to read and digest.
Try to include a quote from a qualified individual – this is useful to make your release valid and can help get it picked up and published on different outlines.
Boiler Plate
The last paragraph of the press release should include relevant information about your company.
A short bio, as well as contact information for the public relations representative or other contact person.
Thanks again
Mark Williams
Head of Training and Development
MTD Training   | Image courtesy of Big Stock Photo