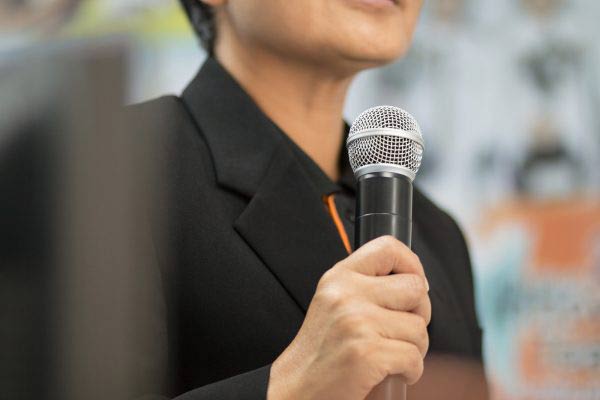 If you haven't yet heard about Ted Talks, you are in the minority.
The whole world is watching these videos from influencers, available in over 100 languages.
Started as a conference on the topics of Technology, Entertainment and Design in 1984, it has now become a nonprofit that focuses on 18-minute or shorter videos to help people excel in certain areas.
Ted Talks are an excellent way to learn ideas and methods of becoming a better leader.
Watch the following Ted Talks to get started:
How Great Leaders Inspire Action
With over 34 million views, this is one of the most popular and trending leadership Ted Talks.
Simon Sinek, author of the best-selling classic, Start With Why and Leaders Eat Last, provides expert advice on how bosses can promote trust and cooperation and inspire trust.
Sinek utilises examples from companies like Apple and individuals like Martin Luther King, Jr. to explain how asking the question "Why?" and implementing his powerful model for inspirational leadership can help any organisation.
Lead Like the Great Conductors
The host of this Ted Talk, Itay Talgam's professional CV may surprise you.
Although he is currently a consultant for businesses, educational institutions and government, he started out as a famous conductor.
Today, he calls himself the "conductor of people," and wrote a book, The Ignorant Maestro.
He inspires leaders to take lead from conductors who are able to work with different instruments and sounds to create a perfect harmony.
Learning From Leadership's Missing Manual
While it would be fantastic to be able to find a leadership manual, unfortunately it doesn't exist.
In this Ted Talk, Fields Wicker-Miurin, founder of Leader's Quest, explains that while we can't find this holy grail, we can learn from stories from real and inspiration leaders.
Her examples focus on Benki, a leader of the Ashaninka Nation, Sanghamitra, a leader of an NGO from Bangalore and Chinese doctor turned businessman, Dr. Fan Jianchuan.
Why It's Time to Forget the Pecking Order at Work
Having served as a CEO in five different businesses, Margaret Heffernan challenges the traditional idea that companies need to stop having a pecking order at work, which she calls the "superchicken model."
When attention is only placed on managers and star players, many people who may have innovative ideas are overlooked simply because of their lower positions.
This viewpoint hurts the team and the company because it doesn't give a voice to all of the employees.
Thanks again
Mark Williams
Head of Training and Development
MTD Training   | Image courtesy of Big Stock Photo