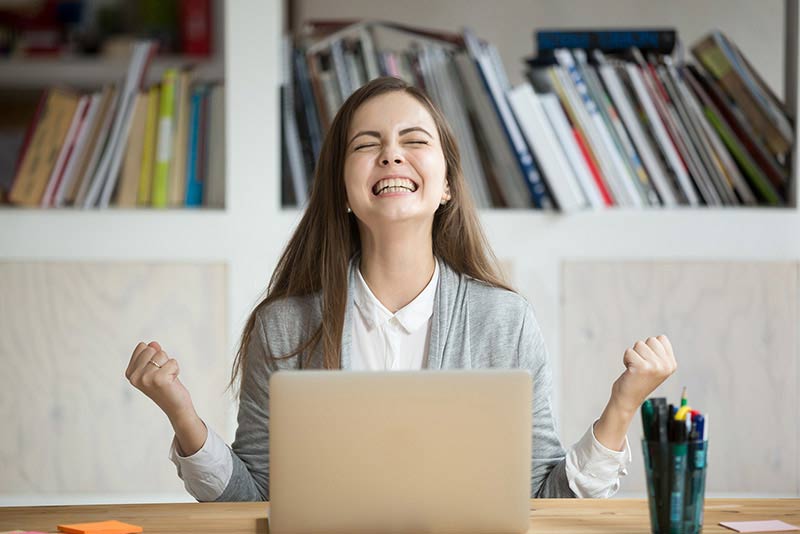 A happy workplace is usually a productive workplace.
A good manager makes sure work gets done, but a great manager also makes sure employees are happy on the job.
There are different situations that may occur that may make employees unsatisfied or unhappy, such as lay-offs, budget cuts or a heavy workload.
While supervisors may not always be able to solve these issues, they can take steps to improve employee morale with these tips.
Tips to Boost Employee Morale at the Workplace:
Recognition – Individuals thrive on positive feedback; therefore, it is imperative for supervisors to provide it at the workplace.
Notice when your team works hard, and make sure to provide your appreciation. Don't just focus on project goals, but commend employees on coming in on time, working long hours, or showing initiative.
Even though these practices are beneficial to employ all the time, it is especially important to make your staff feel recognised, valued and appreciated in harder times.
Diversion – In times of extremely low employee morale, for example after working through the weekend to complete a long project, introduce a fun activity or plan a fun event.
If budget and time allow, plan a dinner at a restaurant where team members can unwind and have a good time. Otherwise, plan something in the office. You can bring biscuits and tea into the conference room, and simply give employees time to talk to each other about non-work related topics.
Diversion always works to boost employee morale as it shows your staff members that you care about them enough to take time out from work and spend time with them.
Volunteerism – Many people like to feel like they are contributing to society in some way. Some of the most successful organisations encourage their staff to volunteer. "Approximately 70% of FTSE 100 companies already have an employer supported volunteering programme," reports Volunteering England.
Allowing employees to help those less fortunate than themselves will surely improve employee morale, while also allowing your staff to build teams and work towards a common goal that is non-work-related.
Self Reflection – The first step to improving employee morale is to take a look at your own actions. Your staff is directly controlled by your actions, therefore, monitor how you treat and speak to your employees. Are you considerate, positive, optimistic and encouraging? If you are not, than you are most likely the culprit of your employees' low morale.
In order to have a positive and productive workplace, managers need to make sure their employees have positive morale. If morale is down, there are steps supervisors can take to improve it.
Click here for more ways to Boost Team Morale.
Many Thanks
Mark Williams
Head of Training and Development