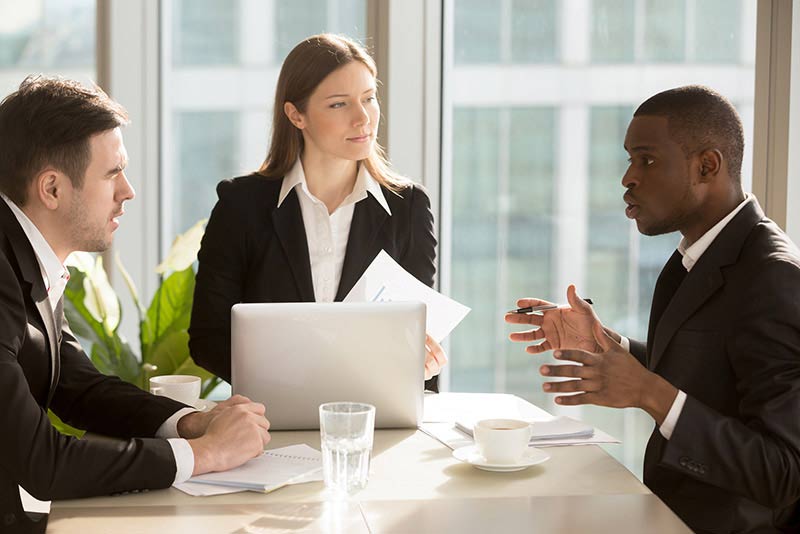 Meetings are a vital part of the success of any department.
It is a time that is carved-out especially for collaboration, brainstorming, planning ahead and delegation.
Without effective meetings, employees don't have direction or the knowledge on how to work productively, nor do they have a chance to voice their opinions about upcoming tasks and projects.
Although meetings are valuable, they don't often provide the most value in the workplace.
This is due to the fact that managers don't know how to run effective meetings.
Here are four ways to get the most out of meetings to better your team's performance and communication.
Create an Agenda
Have you ever come out of a two-hour meeting, only to realise that you forgot to discuss a very important topic?
Or, have you looked at the clock and realised that you spend 90% discussing a minute task, and only left yourself a few minutes to plan an important company event?
All of these are common occurrences at meetings when they are not properly planned.
To avoid this, keep meetings on track and make sure that enough time is devoted to the most pressing tasks, you must create an agenda for the meeting.
Rotate Presenters
Some managers believe that it is their responsibility to run all company wide meetings.
However, this sets a precedent that allows employees to believe that they can come and be mere listeners, not really having to prepare.
To mix things up and improve participation, assign different employees to be presenters each week.
This will allow each individual to practice their communication and presentation skills, and will  encourage more employees to be involved, as each one will know their turn to present will come.
Consider Hosting Virtual Meetings
The surge of remote workers in the UK, coupled with the fact that many employees are not in the office all day, running between off site meetings, managers need to rethink the traditional meeting.
Instead of having all of your employees spend their time getting back to the office at a precise time, utilise the time wisely and hold a virtual meeting.
This allows every employee to log in from wherever they are, using the time it would have taken them to commute to focus on the discussion.
Limit Meeting Time
It's no secret, that the longer the meeting drags on, the more bored, tired and disconnected the participants become.
There is no need to group together multiple topics when it comes to a group discussion.
In order to help employees be energetic and interested, limit meetings to a single topic.
It is better to have 3 mini meetings a week, each one consisting of a quick 20 or 30 minute discussion, rather than carving out a one and a half or two hour block every week, leaving employees tot tired to contribute great ideas in the second part of the meeting.
Thanks again
Mark Williams
Senior Management Trainer and Consultant