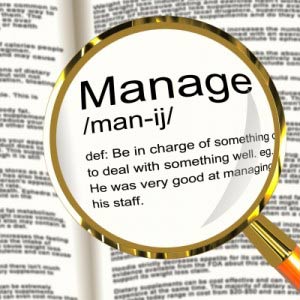 Good management not only generates good productivity it also provides high job satisfaction. Observing great managers in action provides role models for developing our own management qualities. In this article we look at five qualities that many people admire.
1. An Ability To Visualise & Shape Their Future
People like to follow and work for people who can visualise what they want to achieve and who take action to reach their goal. How clear are you of where you are going and what you want to achieve? It's worth taking time out to really consider this and create a vision of how you would like the team to be. Once you have set your vision, consider how determined are you to see it through? If you're not determined enough then maybe you have set the wrong goal.
2. An Ability To Recognise The Strengths In People
This quality means that a manager can not only turn their own skills and motivation into achievement, they can also harness these in other people.
Take time to understand more about the people who work for you. Find out about their background and achievements they are proud of. You may be surprised about what you find out. This will help you to discover what things they are passionate about and their strengths.
3. Perseverance Even When Barriers Seem Insurmountable
A valued management quality is perseverance. Keeping this up even when obstacles get in your way shows your true strength of character. This requires determination and a belief in your vision as described above.
4. An Ability To Inspire & Motivate
In order to achieve your vision and your key performance indicators you will need to have the ability to get the best out of your people. People are generally inspired when you show your real character and belief in your goal.
To motivate others you need to be aware of human motivation and in particular what motivates individuals in your team. The best way to find this out is to ask people what motivates them. Once you know what this is, you can use this knowledge to manage them accordingly.
5. Behavioural Flexibility
Of all the qualities we have mentioned this is one of the most useful to have. As a manager we face a range of different situations and people to manage. By having behavioural flexibility you are able to change the way you manage any challenge, personality or task.
By adapting our management style to the person in front of us and the task we are more likely to choose a more effective way of motivating that person.
Every manager like every person has different strengths and we should always build upon these. Once we do this we can then look to those other areas we would like to develop especially those we see in managers we admire. We have given you a few for you to think about. What others would YOU like to develop? Make a list and if you want help with any of these give MTD a ring to see whether we can help you.
Many thanks
Mark Williams
Head of Training
MTD Training | Management Blog | Image courtesy of freedigitalphotos.net