5 Great Tips To Help Coach Your Employees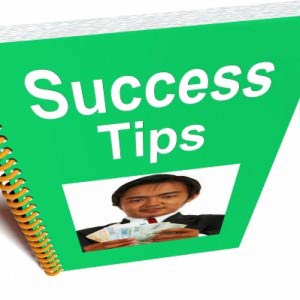 As a manager it is important for you to not just dictate instructions to your employees but to coach them along the way. Some of your employees will have more self-motivation than others but in the end they'll all need just a little bit of coaching to help them meet their career goals. Here are a few simple tips to help you open the lines of communication as you work with each of your team members.
5. Find a Reason for Coaching
Don't coach for the sake of coaching. Make sure you have a clear, concise objective. What are your employee's career goals, both long term and short? What can you do to help him reach those goals? Without goals, there is no reason to begin coaching.
4. Direct without Leading
As a coach, you should offer advice as to how to reach a goal without actually paving the path for your team members. Give your mentee all of the information he needs to get from point A to point B without actually doign all oof the work for him. Be a support system instead of a crutch.
3. Ask Open Ended Questions
Questions that can be answered with a simple YES or NO won't get you anywhere. Listen to what your employees are telling you about their goals, aspirations, and setbacks and ask probing questions. Use the answers to help them develop plans for more effectively dealing with similar situations in the future.
2. Remember – You are Human
You are human and, as such, are not a walking encyclopedia. Your trainee may ask you a question that you don't know the answer to and it is perfectly acceptable to admit that you do not have that answer. Simply let your trainee know that you'll have the answer for them at your next coaching session.
1. Provide Honest Feedback
Use a few minutes at the end of each coaching session to let your trainee know exactly where you think he or she needs improvement. Ask him or her to assess himself as well. Find out what he is learning and what he is able to apply in the workplace. Make sure he walks out of each coaching session with at least one new piece of information.
Great coaching will lead to great improvements – in both your communication skills and the performance of your overall team!
Thanks again,
Sean
Sean McPheat
Managing Director
MTD Training   | Image courtesy by Stuart Miles of FreeDigitalPhotos.Net
Updated on: 14 December, 2009
---
---