5 Reasons to Run an Anger Management Course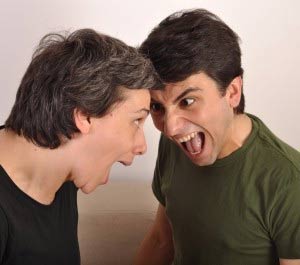 We've talked about anger and the importance of properly managing it in the past. The truth is that everyone is going to get angry while at work at least once during the course of his career. Everyone will handle that anger differently but there are a few who will have no idea how to appropriately respond to anger – especially in a formal environment. While throwing things around or yelling may work in the privacy of your home, it simply doesn't fly in the work environment.
For this reason it is important to run an anger management class for your entire workplace. Everyone should participate, whether they have shown signs of anger problems at work or not. Someone might be having problems at home that the course might help while others may have something brewing just under the surface.
Simply put, here are a few reasons you can use to justify running an anger management class at work:
Human resources might want management to take an anger management course as a preventative measure; so that they can control themselves and understand what their employees are going through.
Your employees may recognize that they have anger problems but may not have any idea where to turn for help – and, as such, won't get help unless it is offered.
You can make participation in an anger management class a condition of employment for employees who have displayed anger problems in the past.
Taking an anger management class might help someone in your group at home – and people who are happy at home will be happier and less distracted at work.
Anger management classes might help your employees work better together, especially in groups where there is constantly friction due to personality conflict.
Anger management classes aren't the end-all-be-all when it comes to solving problems – but they can help. Consider adding one to the schedule in your workplace soon. You might be surprised at how effective the classes really are.
Thanks again,
Sean
Sean McPheat
Managing Director
MTD Training   | Image courtesy by artur84 of FreeDigitalPhotos.Net
Updated on: 8 March, 2010
---
---