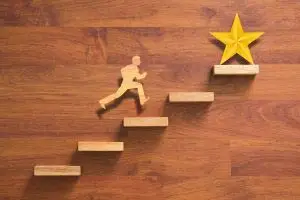 What can you do to make the company you work for more profitable, create a better corporate culture and improve productivity in your office?
The answer is not simple, as it takes many different things to become a great manager.
Consider these five things that you may not be doing, but that will certainly make you a better leader.
Get to Know Your Employees
You spend every working day with your team, but do you really know each and every one of them?
The first step to becoming a great leader is to truly know your employees.
If you have a small team, commit to eating lunch with each individual at least once a month.
If your department is larger, invite a small group.

This will provide you with a chance to form relationships, build trust and learn about the strengths and weaknesses of your workers that you can utilise that information to create a more efficient work process.
Empower Your Staff
Consider ways which you can not only motivate, but provide your employees with the skills and tools to do their very job possible.
When you empower your staff, you work together WITH them to help them develop vital skills and grow in their position.
In turn, they will be better at their jobs, which will benefit your organisation.
Create Actionable Goals
It's not enough to discuss what needs to be improved during your appraisal meetings with staff.
You need to take it a step further and create actionable goals—meaning small, measurable objectives with actual timelines.
This is the only thing that will move the goals from simple words to actions.
By creating a plan and breaking down the goal in small steps, and then creating a deadline to achieving each step, you will hold your employee accountable for meeting objectives.
Mentor
You have gotten to your position through some trials and tribulations of your own.
Perhaps it was during a period when you were out of work for half a year.
Perhaps it was when you couldn't find your purpose.
No matter what it was, share that with your employees and provide them with advice on how you overcame obstacles and got to be in the position you are in today.
By sharing advice, strategies and contacts, you can help your team members become better at their own jobs.
Recognise Achievements
If you want your employees to continuously do good work, you need to make them see your gratitude.
Simply giving them thanks for a job well done, creating an employee of the month programme, sending out email blasts about their achievements and other steps to recognising achievement will motivate them to succeed!
Thanks again
Mark Williams
Senior Management Trainer and Consultant
MTD Training | Management Blog | Image courtesy of Big Stock Photo