If I had to guess I'd bet you really hate public speaking and making presentations. It doesn't matter if you're speaking to a small group of coworkers or a large group of strangers. For many, the thought of making a public presentation causes sweaty palms, stomach butterflies, and a general feeling of fear.
Giving a presentation doesn't have to be a nightmare. Working hard to make the presentation itself perfect is more important than focusing on your fear. The more prepared you are, the easier it will be to make your presentation, and the sooner you can get off of that stage. Here are 5 simple tips you should incorporate into your presentation planning process:
• Entertain your audience. It's ok to tell a joke, smile, and act a little silly at points throughout the course of your presentation. If your presentation is too boring you'll lose the attention of your audience.
• Speak slowly. It's natural to speak too fast when nervous, but your presentation will fly by and won't be nearly as effective as it would be if you had taken a deep breath and slowed down. Put some reminders on your personal notes, such as "pause," "breathe," and "slow down," to remind yourself to tone down during your presentation.
• Your Power Point presentation is not your queue card. Simply put, don't try to cram all of your ideas onto your Power Point presentation and then read it out loud. Can you say boring? The bullet points on your presentation should be short and you should have enough information to expand on each one.
• Avoid space fillers. If you don't know what to say, take a deep breathe and pause. If you're inhaling, you can't say "um" or "ahh," which just sound silly and uneducated. The pause you take to breathe may feel awkward, but it isn't nearly as long as you think and your audience won't know the difference.
• Arrive early. Get to the conference room or meeting hall early enough to set up and test your equipment. It's better to be ridiculously early than it is to end up starting late because something malfunctioned.
These presentation tips apply whether you're a manager speaking to your employees, a manager making a presentation to corporate, or anyone conveying information to any group of people. Looking for a bonus tip? Just have FUN. After a few public presentations you'll be a pro and those feelings of anxiety will be a thing of the past!
Thanks again,
Sean
Sean McPheat
Managing Director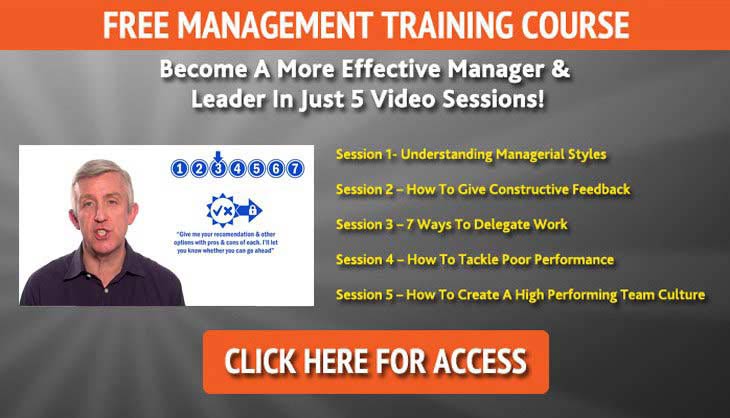 Mark Williams
Mark Williams is a learning and development professional, using business psychology and multiple intelligences to create fascinating and quickly-identifiable learning initiatives in the real-world business setting. Mark's role at MTD is to ensure that our training is leading edge, and works closely with our trainers to develop the best learning experiences for all people on learning programmes. Mark designs and delivers training programmes for businesses both small and large and strives to ensure that MTD's clients are receiving the very best training, support and services that will really make a difference to their business.