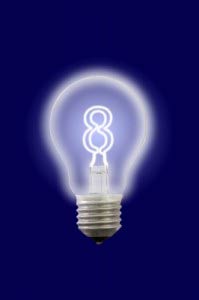 It's one of the more difficult aspects of management…dealing with staff who are absent more often than would commonly be expected.
If someone has real problems, they need to be dealt with sympathetically and with understanding. No-one wants to cast blame and criticism at staff who are genuinely unable to keep high attendance. But it's important that staff realise the implications and consequences of not being able to attend work.
Here are some tips on how to deal with staff who are absent too often:
1. Return to work interviews
Return to work interviews are particularly effective in quickly understanding the reasons for absence. Speed of interview is important so make sure you see the person as soon as you can after their return
2. Offer flexibility
Allowing employees more control over their schedules and the ability to select and swap shifts at short notice is a good way to reduce absenteeism.
3. Give options
Consider offering unpaid leave or options to buy more holiday time. Planned absence is always easier for a business to manage than unscheduled absence. Give staff the opportunity to book off a number of days unpaid or give them the chance to buy additional holidays at the start of the year.
4. Prioritise
Make controlling absence a business priority. There's no excuse not to keep on top of it. Business tools are available to control and monitor absence levels and trends in real-time – you can even set the parameters to alert you to all unscheduled absence the moment it happens.
5. Have a clear absence policy
If you don't have one already, an absence policy to balance employee and employer needs is the first step to addressing any potential problems. Less than half of organisations monitor the cost of absence, and it can be a costly mistake.
6. Stick to it
Rigidly enforce the absence policy. It needs to be monitored and enforced quickly, consistently and fairly to curb unscheduled absence and unauthorised sick days – more than half of employed adults believe that their work performance is negatively impacted when attendance policies are not fairly enforced.
7. Be realistic
Sometimes people really do need to take some time out that simply cannot be planned.  Allow staff to take a maximum number of days each year as 'Duvet Days' at short notice.  This will improve morale and you will get more out of your employees in the long term.
8 . Strategy
Make absence management part of your long-term business plan. High productivity is critical for organisations of all types and sizes. In most large companies a degree of absence goes unnoticed, or, at the very least managers are too busy to address the problem. But a well-designed, consistently monitored absence policy could save you thousands – or tens of thousands – of pounds in the long term.
So, have a policy that works for you. Deal with absenteeism at its source and you stand a better chance of improving your record.
Many thanks
Mark Williams
Head of Training
MTD Training   | Image courtesy by Keerati of FreeDigitalPhotos.Net