Accomplishing Your Goals May Be a Matter of Focus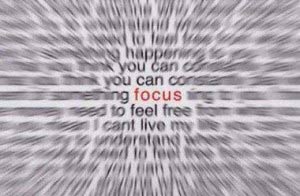 In order to accomplish your goals, it's important that you are able to keep the steps to achievement uppermost in your mind. Here's a quick acronym that will assist you in maintaining your momentum.
Think of the word FOCUS.

Focus efforts on helping yourself and your team grow. If you are not progressing in knowledge, effectiveness and actions, your competitors will take over. By not focusing on how you can improve, you are saying that you hope the competition aren't either. And that is a big assumption to make these days.
Organise internal resources. This means identifying how the team needs to be set up to achieve success. Have the team got the right skills? Are they motivated enough? Do they share your vision?
Create full awareness of your services within your clients' account. Ensure your customers know not just what you can do for them now, but how you can help shape their future.
Utilise the skills of your team members in offering more creative services to your clients. Your team have more innovative ideas than you would imagine. As Alan Rickman said in Prince of Thieves,  "Yoke their Strength"!!
Solicit help from coaches and mentors. Don't try and do it all yourself. None of us is as knowledgable as all of us. There are so many ways to get information these days. One of the best is the answer forum on LinkedIn.
Keep this focus in all you do and you'll be surprised how it will assist in achieving your goals. When ever you see yourself wavering from the path you've decided to take, refocusing my be the very thing you need to do to get results.
Many thanks
Sean McPheat
Managing Director
MTD Training   | Image courtesy of Big Stock Photo
Originally published: 11 April, 2012
---
---