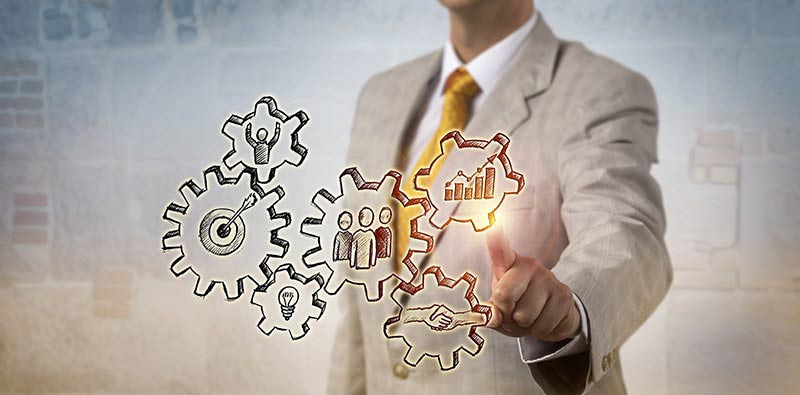 In life, there are often no blueprints on how things should be done.
However, when it comes to being a manager, there are existing and proven management models that one can follow to improve their own performance and that of their team.
The model below is one you really need to be using in 2018!
What is a Management Model?
"A management model is the choices made by a company's top executives regarding how they define objectives, motivate effort, coordinate activities and allocate resources; in other words, how they define the work of management," a source explains.
A model can be utilised by a brand new leader who doesn't have the skills needed to oversee a team, or an existing boss who wants to improve a certain area, or multiple areas, in their department.
One of the most common themes in any organisation around the world currently is change.
Technological advances, expanding markets, remote employees, flexible schedules and automation have greatly altered the way we do business.
As such, managers must be ready to deal with these changes in an effective way.
The ADKAR Model of Change was created by Jeff Hiatt of Prosci Change Management after he reviewed over 900 business.
Based on his research, he proposed that five steps need to occur for a manager to implement change across the entire company efficiently.
A – Awareness
Have you ever come to the office to find out some surprising news?
Whether your boss was leaving or you were being bought out by another firm, these kind of "surprises" can put employees on edge and make them apprehensive to the changes.
A better strategy is to make your staff members aware of the impending changes, even if they are not certain, and discuss the reason the changes need to take place.
D – Desire
It's up to the manager to help employees feel excited about the changes instead of dreading them.
Although a portion of your staffers may be nervous about switching a platform they currently use or getting to know a new employee, tout the benefits of doing so to get them to WANT to implement the changes.
K – Knowledge
Managers often decide on a certain change, but don't really follow through on sufficient training for their employees.
This is the main reason that changes are costly and often end up with poor results.
Create a timeline that will provide adequate education and support for your employees until you feel confident they can work without your help.
A – Ability
Be realistic about how able your staffers are to implement changes on their own.
Some will be more skilled and able to do so, while others will need more time.
R – Reinforcement
Make sure to oversee the progress of your team and check in on a regular basis to make sure the staff is actually keeping up with the changes and not making mistakes for a successful long term plan.
Thanks again
Mark Williams
Senior Management Trainer and Consultant