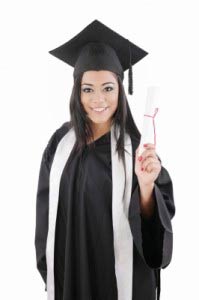 In a recent report by GTI Media (publishers of TARGETjobs and Step) states that the majority of SME businesses surveyed were happy with the quality of graduates they had taken on but 59% had found it 'a challenge' to recruit graduates direct from universities.

Of the SMEs surveyed 42% stated that they had either never, or only very rarely, been contacted by a university with regards to opportunities they may have for internships of full time jobs.
In direct contrast a parallel survey undertaken by the National Union of Students (NUS) it was stated that "87% of undergraduates would be 'willing' or 'very willing' to start their career with a smaller employer." Furthermore a third of students said "they had heard nothing about smaller employers on campus."
Phil Donnelly from Step said: "So often the press report on graduate recruitment trends based on what the large traditional recruiters are saying, but it is really important for students to understand the wide range of options available in smaller businesses and tackle their graduate job search differently."
At MTD we looked at this issue ourselves and covered it in a blog a few months ago. Our thoughts and findings were clear in that working for a smaller business can actually boost your career advancement. The scope of responsibility and adaptability required in a smaller business as well as the team work across all business functions gives great experience.
So if graduates are keen to work for smaller businesses and smaller businesses are keen to employ them, where is the problem? Well the report by GTI Media puts the blame firmly in the hands of the universities themselves. I am sure they are doing their best and have their student's best interests at heart but something is going wrong somewhere.
From my experience in education many years ago and recent experience from my daughter, it was clear that schools have a one dimensional approach to student development; you MUST go to university. Children that show no interest in this are often treated as wrong! Were we all not told "If you want to get a good job you must go to university"?
Could it be that the entire education sector has double standards? Young people that aren't interested in advancing their education via university should take up jobs in the (inferior) SME sector, and those that go on to university be rewarded with the chance of a corporate career?
I'd hate to think that this was the case but the evidence I have seen and read seems to support it, which is very sad indeed.
Enjoy
Mark Williams
Head of Training
MTD Training   | Image courtesy by David Castillo Dominici of FreeDigitalPhotos.Net