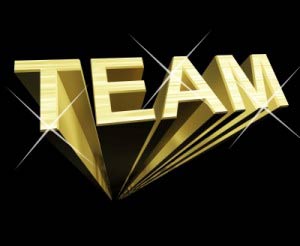 I have recently read the story of Judy Estrin from the US who has been involved in the founding of eight businesses. She also has extensive experience and held senior board management positions at some huge enterprises including Walt Disney, FedEx and Sun Microsystems. Her motive for work is that she is "Addicted to the excitement of building teams' Judy uses her 'Jazz band' method when building her teams for start-ups and says the excitement of a new venture is where she prefers to spend her time and energy.
"The best innovation happens when you have teams that are no bigger than a jazz band," she says.
Having worked myself for both major corporates, small to medium enterprises (SMEs) and run my own businesses, I have to say my preference is also for working in a small or start up environment.
The innovation and flexibility in a smaller agile business combined with the 'closeness' to the customer makes it perfect for my style of management.
When building a small team for a start-up it is vital to recruit a mix of skills.
If everyone has lots of ideas but cannot complete as they get bored and move on to the next task you will be in constant chaos. Instead recruit based on specific key roles such as finance, sales, technical & organisational.
As Judy stated in her 'jazz band' analogy, you need people that can play their own instrument exceptionally well but know that great music comes from a mix of 'sounds'.
The drummer would be the leader (MD) of the group/team as they control the beat!
Judy Estrin knows that 'the management team' is the main ingredient for success and her skill is in spotting the talent and attitudes of individuals that will work perfectly together.
A football team full of 'stars' only interested in themselves, will always lose against a team of inferior talent that plays together as a 'team'.
I teach sales people as well as leaders and managers (and despite the stereotypes) the very best sales people I have met are NOT motivated by money.
Instead they are motivated by helping clients achieve results for THEIR businesses.
If I was building a team of sales people I would focus on those with this philosophy.
Many thanks
Mark Williams
Head of Training
MTD Training   | Image courtesy by Seksuwat of FreeDigitalPhotos.Net