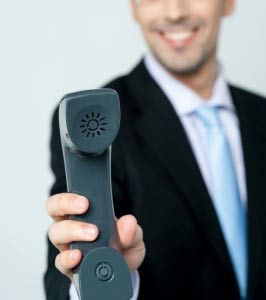 Not long ago a friend of mine relayed a story about some difficult changes that had been going on within her organisation. The company had been talking about downsizing for months and, as time went by, she and her fellow employees become more and more disgruntled. Upper management was keeping information locked tight, and middle management had ceased communicating with their employees and teams because they simply didn't know what to say.
Eventually, the list of people to be laid off was released and the task of informing each person that he would be losing his job fell on one individual manager. My friend was not on the list, but had seen the writing on the wall and realized that the organisation was no longer a place she wanted to work. She found another job and gave her notice.
On her last day, Manager X from upper management pulled her aside and asked to speak. He asked her about some of the things that she liked and disliked about her job, confirmed her reasons for leaving, and released her to go finish clearing out her desk. It was a relatively standard exit interview.
To her surprise, that same manager reappeared at her desk and asked to speak with her for a few more minutes. They found an empty conference room and she was shocked when he asked, point blank, "What do people think of me?"
Surprised to hear the question, but having always had honest conversations with this manager, she hesitated only slightly before telling him that most of the employees he managed found him to be grumpy and unapproachable. She reiterated that she understood he had been given the unfortunate task of delivering layoff notices to so many people, but that his attitude towards others had been cold and aloof for much longer than the few months before the organisational changes. While anyone would have admitted he was a valuable informational resource and shrewd business person, no one found him personable and many thought he was a poor manager.
Hearing this story caused me to take a step back and think about my relationships with the members of my own team. I would hate to have any of them think I was rude or unapproachable, so I made an extra effort to communicate with each one personally – just to check in, make sure they were happy with their jobs, and to find out what was going on in their lives.
Taking a few minutes out of your day or week to check on your employees isn't going to make or break your goals or blow your time management plan out of the water. Making the effort will simply let your employees know you care and, in the end, will likely result in a happier and more efficient team.
What does your team think of you?
Thanks again,
Sean
Sean McPheat
Managing Director
MTD Training   | Image courtesy by stockimages of FreeDigitalPhotos.Net