Are You Making These 4 Motivation Mistakes? – Infographic
When it comes to motivating employees, many managers and leaders can waste their time and energy on the wrong methods and quickly become frustrated at their lack of ability to rouse the spirits of their team. What might seem like a rational motivator to you as a manager, may not be the same for the individual members of your team. In fact, many managers who we have worked with have said that the things they have found that do actually motivate their team seem completely irrational to them! So, as a leader, how can you really improve employee motivation within your company?

The infographic below aims to help by detailing the four most common motivation mistakes we have found over our 10 years of working with managers and leaders in all sectors. Make sure you are not getting hung up on any of these mistakes, and learn how to motivate your team in the right way.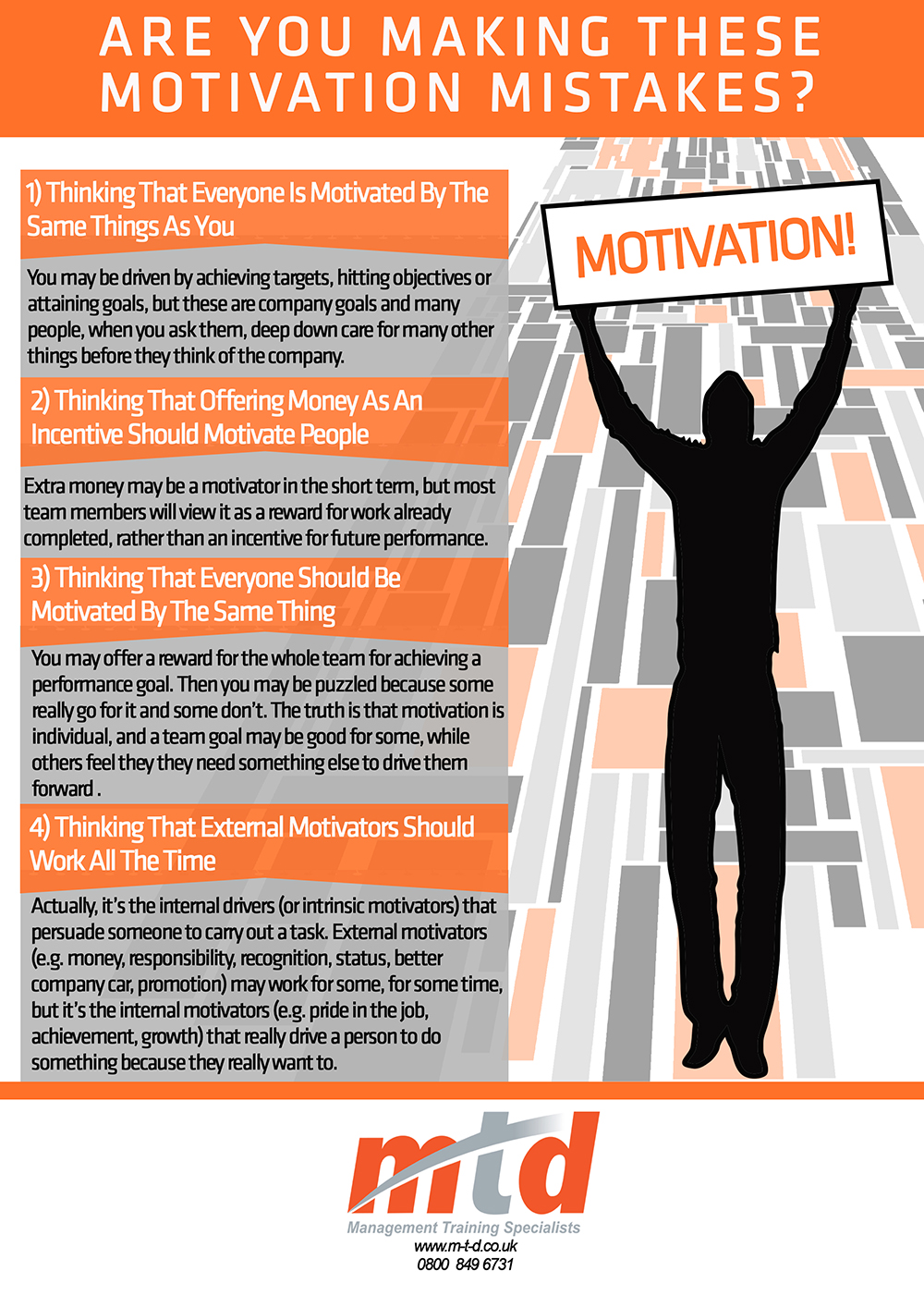 Click here to download the full size version of the infographic
(Image by MTD Training – please give attribution to MTD Training if republished)
Many thanks
Mark Williams
Head of Training
MTD Training | Management Blog