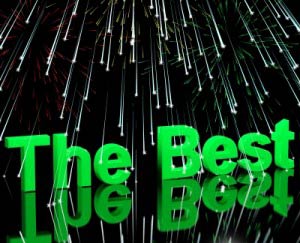 Who do you need to be to achieve your results?  What behaviours do you need to adopt to lead your team?  How do you need to act to support and protect your colleagues?
One word that can sum this up is ADAPTABLE.
Although we all have our own natural style and way of working, one size does not fit all.  Being able to adapt to different situations and different people is the key.  Learning from things that don't work out so well is another factor that can make us successful.
Managing is often about achieving results through other people.  This means our focus needs to be about helping and supporting those in our team.
John Adair in his Action-Centred Leadership model said there are three key areas for us to focus on; the task, the team and the individual.
1. Achieving The Task
In order to support our team we need to be the boss who makes it clear what the team is there to do.  We need to be the boss who makes sure that we have a plan for others to follow in order to achieve the task.  We also need to be the boss who sets the standard, monitors and maintains overall performance against the plan, reporting progress of the team, re-adjusting as necessary.
2. Managing The Team Or Group
The acronym T.E.A.M. Together Everyone Achieves More sums up our responsibility.  We need to be the boss who brings people together to work as one and work for each other.  Creating a culture and atmosphere where everybody helps each other starts with the manager.  Demonstrating that you are interested in supporting the team achieve the goals will rub off on other people.  Teaching the team how to resolve conflict and issues that crop up will encourage a good team spirit.  Helping the team to recognise that to be successful we need different personalities with different skills sets and expertise.  Public recognition of people in the team will encourage others to emulate the effort.
3. Managing The Individual
One key human need is to be understood.  Taking the time to fully understand the different skills, experience and personality of each team member will make each one feel valued and special.  Asking them what they are proud of and what motivates them is very powerful and will create great loyalty.
You need to be the boss who can identify, develop and utilise each person's capabilities and strengths whilst giving motivational feedback.  You need to be the boss who knows how to manage each person differently according to their needs.
No pressure then!
As we said at the top of this article, we need to be adaptable.  Use John Adair's leadership framework as a checklist to be the boss you need to be. Good luck and let us know if we can help you on your journey.
Many thanks
Mark Williams
Head of Training
MTD Training   | Image courtesy by Stuart Miles of FreeDigitalPhotos.Net