Harry S Truman, former President of the United States is reported to have had a plaque on his desk which read, 'The buck stops here' sometimes referring to it in his speeches.
The point he often made is that ultimately the leader has to make the final and maybe hard decisions.  Whilst this made him accountable for success it did not mean that he undertook the job alone.
A true leader knows that he needs to surround himself with capable people that he can trust.  Nobody, even the greatest leaders were perfect or knew everything.  What they did have was the ability to inspire people to join the leader on a journey.
Setting Your Compass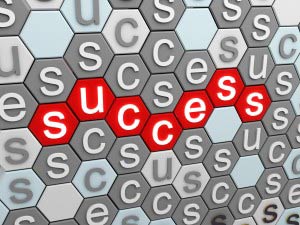 When planning any journey, we need to know where we are headed.  As a leader we may have a clear idea in our head but unless we share this with those who work with us then they may end up somewhere different.  If we need to focus on gaining new larger customers then we also need to clarify how much time we should spend on maintaining existing customers.  If we are concentrating on reducing operational costs then people need to understand to what extent we are prepared to compromise quality to achieve this.
Unleashing The Power
The 'power' lives in the capacity of the people in our business.The best leaders know how to unleash the power to achieve certain results.  Giving people the chance to tap into their true potential is one way to do this.  Encouraging people to be brave and make decisions for themselves will help them to grow.
Sharing Responsibility
Some senior managers and directors we have worked with have stated that one of their biggest issues is that people do not take enough responsibility.  The only way for people to take responsibility is for them to feel that you trust them and then let go.  Before you fully trust them you may have to assess their competence and confidence.  Once you have done this find ways to help them develop, even if they make mistakes initially!  We learn much faster this way.
Right Jungle!
Stephen Covey, author of the popular '7 Habits of Highly Effective People', tells a story about a company building roads through the jungle.  It is the best company at building these roads and employs the best people to do so.  Covey explains that a true leader is the person who is able to climb the nearest tree and shout 'Wrong jungle!'  In other words it is the leader whose job it is to decide whether the company is operating in the right markets and in the right way.
In conclusion you can't get way from the fact that the leader is accountable for the success of the business.  It is also a fact that the leader can't do it all.  Sharing the load with others is the key to success.  Helping your team to help you achieve the goals, will enable you to keep an eye on the horizon and the direction you are heading for.  Being a leader doesn't have to be lonely.  If you are looking for independent help for your journey, ask us about our Executive Coaching programme and we will be delighted to support you.
Many thanks
Mark Williams
Head of Training
MTD Training   | Image courtesy by Gualtiero Boffi of FreeDigitalPhotos.Net