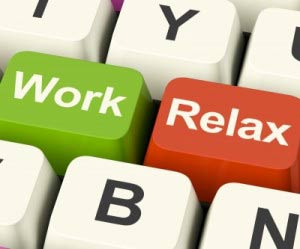 Being the boss can be tough and yes, it does take hard work, but does it mean that you can't have fun too? In this brief article we give you three things to consider when managing your team.
Fun & Focused
A sense of humour is always a great way to create an atmosphere where people enjoy their work. And it is not enough just to have fun. Your team need to know that you always have a plan. To be the boss you need to know where to start and where to finish.
What you may not know is how exactly the plan will pan out. Have fun with the journey and ensure that your team know that it okay to do something different if they think it might work.
This tends to release creativity and innovation. At a time when there is tough competition it is often innovation that will attract customers to you.
There is a great book by Susan Jeffers called, 'Feel the fear and do it anyway!' Many people have a fear of failure. Sometimes it pays to be bold and speak out with your ideas. Creating the right atmosphere will help your team to appreciate that every person can easily contribute without fear of judgement. Celebrate unconventional thought.
Use Life Stories
There's nothing stranger or funnier than true life! Use personal life examples to illustrate the objectives and direction you are striving for.
Stories can really bring your teaching points to life. Encourage your team to bring their own stories and experiences from other situations. Telling stories will often achieve better 'buy-in' than just telling people to do something.
Always Be Seen To Be Efficient
Respect efficiency – always set structural milestones – be seen to follow up, then FOLLOW UP then follow up again! Make sure you do it – and be SEEN to follow up.
You have to engender a sense that you are still the boss – whilst you want to be close to the people in your team, there is a line between being a mate and being the manager.
Some managers find that the closer they get to their people, the harder they find to challenge under performance. Be brave and tell people what you want and that you will always be keeping eye on things to protect them as well as you.
In summary it's okay to have fun with your team provided they know that you have an eye on the goal. Likewise it's quite acceptable to be focused on the task, as long as you help your team to enjoy what they do and have fun along the way. Life's too short to be stressed all the time. Good luck!
Many thanks
Mark Williams
Head of Training
MTD Training | Management Blog | Image courtesy by Stuart Miles of FreeDigitalPhotos.Net