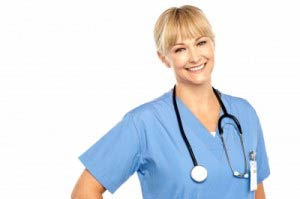 Former Marks and Spencer boss Sir Stuart Rose has been appointed by the Government to lead a review into how to improve management in the NHS in England.
He will be looking at how managers can improve and become more visible in hospitals. Sir Stuart Rose has also been asked to look for ideas on how the NHS could attract and retain the best leaders. I first read this story on the BBC News website and part of the article was a "Sir Stuart Rose – Who is he?" piece by Ian Pollock a BBC business reporter.
Along with a brief resume of his career was this final note; "And governments have frequently turned to top business people to sort out problems – such as ICI director Dr Richard Beeching at British Rail, 51 years ago."
I'm not sure if this final statement was meant to be ironic but it made me smile, are we expecting Sir Stuart Rose to  do a Beeching 'hatchet job' on the NHS?
That is the stuff of nightmares, surely! I am certain though that his brief is far more consultative and will revolve around leadership skills and developing talent.
I am not sure however that an influx of retail managers is what the NHS needs. I am sure there are many fine leaders in retail but I think I would prefer my local hospital to be run by experienced public servants.
In a blog last week we looked at whether leaders should be appointed from within an organisation or whether a new CEO be parachuted in?
Someone with fresh ideas and new vigour. At that point we were talking about business leaders going to another business. With this we are looking at retail leaders going over to a public body.
We know the NHS is being run on a more commercial footing these days BUT even so the difference in culture is vast. A leader needs to win confidence trust and respect quickly from his team in order to succeed.
One of the key elements in confidence and trust is their past experience. I am not sure an organisation made up of a great many people involved in vocational careers (Nurses, Doctors, Physiotherapists etc.) will be too impressed to learn that their new leader was previously a high flyer at Mothercare, BHS or PC World!
As you may have gathered I am highly sceptical of this appointment. I do agree that there are some great practices from retail leadership and management that could be adopted by the NHS.
I would however also argue that there are many ideas (of equal value) that could flow in the opposite direction.
Retail leaders are heavily incentivised by bonuses and therefore to attract them to move into the NHS sector the rewards would need to be better (not the same) as they already get.
Once in the NHS these new leaders would be faced with a tidal wave of bureaucracy, the like of which they will have never experienced before.
This bureaucracy has been put in place by successive governments and literally drowned leadership teams in paperwork. I don't think many would stay in post for more than twelve months.
My note to the Government:
If you want good leadership in the NHS you need to give it more freedom, room to work, to be creative and to engage staff.
Not cage it in the confines of wall to wall reports and statistics. I expect these exact words or ones of a very similar nature will form part of Sir Stuart Rose's report.
Many thanks
Mark Williams
Head of Training
MTD Training   | Image courtesy by stockimages of FreeDigitalPhotos.Net