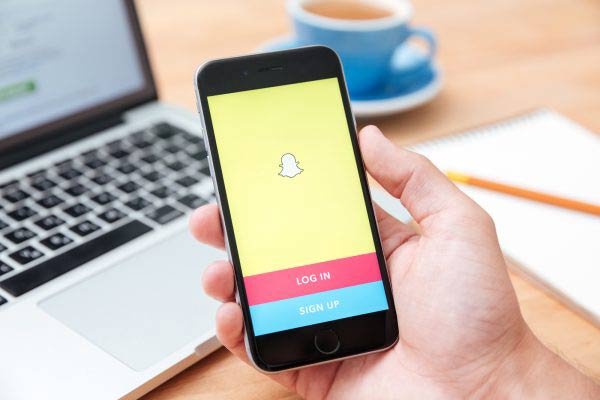 Another day – another social media platform is making headlines.
This fun app allows users to post short photos videos, called stories, and share them with others, with the content being deleted after 24 hours.
In the past few years, Snapchat has asserted itself as a dominant player in the online space, and one that has business owners paying attention.
This is a valuable channel to reach the younger generation, as most users are under 24 years of age.
In fact, 71% of users are 18-34 years old. As of September 2016, they had over 150 daily active users all over the world.
What is the best way to reach these audiences – with a well thought out marketing strategy.
Create A Snapchat Account
Simply creating a Snapchat account can provide you with a platform to interact with your current clients and market your products or services to prospective ones.
As the majority of users are young, utilise this opportunity to create fun and engaging content that will be interesting to a younger audience.
Here are some recommendations for creating Snapchat stories – upload content from live events – these can include a company party, an inspiring company meeting, or simply a mad sale at your store.
Utilise Snapchat Ads
In 2016, Snapchat integrated 10-second, full screen, vertical business ads into their content, called "Snap Ads Between Stories.
"The interesting thing about this offering is that users can swipe up if they are interested in more information about the company.
They can get access to an extended ad, or access a link to an additional source, such as a website or app.
A study for Snapchat ads that "tested emotional responses, eye-tracking, and exit surveys.. [found that Snapchat ads captured] twice the visual attention of Facebook and 1.5 times more than Instagram… [and were] 1.3 times more effective than YouTube."
In fact, the ads are so impactful that world-known brands, such as Procter & Gamble, Verizon and Paramount Pictures, have already become Snapchat clients.
Use Geofilters
Brands that use Twitter encourage their audiences to market their services with a hashtag, but Snapchat business owners can take that a step further.
For a fee, they can users to use Geofilters, a way to filter their image or video while promoting the brand.
For example, a store can create a localised geofilter, which customers can use to enhance their stories, then sharing it with their followers letting them know where they are located!
The filters don't have to be location-specific – users anywhere can post their stories using your filters; however, be careful as the more people use your filters, the higher your bill will be!
Thanks again
Mark Williams
Head of Training and Development