Coaching Employees during Good Times and Bad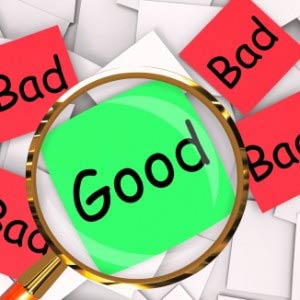 A few years ago I came upon what I thought was a unique situation. A friend of mine was the head of a department and spent tons of time training and coaching his new employees. During one of our conversations he began complaining about one of his employees – one who seemed to have a lower level of performance than normal.
The first thing I asked him was whether or not he had taken the time to coach this employee. He was shocked and later admitted that he thought the need to coach his employee had ended with his initial training.
So here's the problem. You need to determine whether your employee needs to be counseled or coached. If your employee has personal or motivational problem you may need to counsel him or her – find out what's wrong and how you can help to change the situation.
Coaching comes into play when you have an employee that is making mistakes and turning in shoddy work for no apparent reason. You need to determine what training sequence was overlooked or what skill wasn't completely honed before letting that employee loose on his own. You then need to coach your employee until he knows how to do the job right.
There's nothing worse than thinking you're doing something correctly only to find out you've missed an important step and created additional work. Be cautious and understanding when approaching your employee to offer this additional coaching – he or she may not have even realized there was a problem to start with. If something was overlooked in training it is likely as much your fault as theirs.
Have you ever had a situation where forgetting to cover a key point in training caused you to have to go back and "re-coach" someone later on? We're all human and we all make mistakes. The key is owning up to those mistakes and taking the time to refine your own coaching skills!
Thanks again,
Sean
Sean McPheat
Managing Director
MTD Training   | Image courtesy by Stuart Miles of FreeDigitalPhotos.Net
Updated on: 9 January, 2009
---
---