Coaching vs. Correcting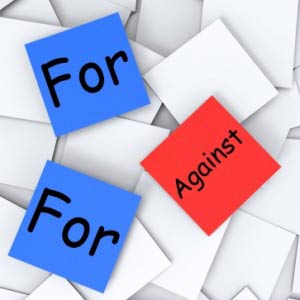 Your employees probably think that you, as their manager, already know how to do everything and are only looking to catch their mistakes and reprimand them or make corrections. This is (or at least should be) furthest from the truth. While it is your job to catch their mistakes, it is not your job to make them your employees feel bad about them.
Instead of criticizing, you should be correcting. In correcting their mistakes, you should be taking the opportunity to coach your employees so they can grow. The stronger you make communication skills, the more effective you will be at constructive criticism – or taking a mistake and turning it into a positive learning experience.
There will, of course, be a time when an employee or team member makes a really bad move – one where discipline is appropriate. For the most part, however, you'll need to keep in mind that we're all human and that we all make mistakes. Is the problem you've encountered something new; something that can be adjusted; something that you can all learn from? If so, take the opportunity to coach your employees.
Put the skills they already think you have to work and share your knowledge. The more you share, the better each team member will become, and the more likely it is you'll all be able to work as a team further on down the road.
Remember, negative criticism only encourages dissent. Positive criticism and coaching means increased productivity and a happier workforce.
Thanks again,
Sean
Sean McPheat
Managing Director
MTD Training   | Image courtesy by Stuart Miles of FreeDigitalPhotos.Net
Updated on: 29 October, 2008
---
---