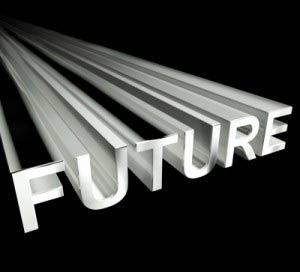 It will be here before you know it. Inevitably, the consequences of what you do today will affect it. You won't be able to avoid it.
What is "it"?
Yes, it's the future, or that time ahead which will soon be the present.
My interest is in the future, because that's where the rest of my life is going to be spent. So today, I thought we'd just raise a few questions that will help us face the future with confidence. These will focus your mind on what you should be doing today so that tomorrow isn't going to shock you.
1. What are the new challenges that you and your company will be facing soon?
2. What are the changes that will stretch you current managerial procedures beyond breaking point?
3. What is the biggest future problem for your company or yourself that you need to start thinking about today?
4. What are the biggest gaps between the things your company says and the things you actually do?
5) What values are the hardest to live up to but will produce the biggest future pay-offs?
6) What are you most frustrated about now that, if you dealt with it, would produce the best results in the future?
Alternatives to the status quo will be hard to work on, because companies are slow to change. The myopic view is that change is risky and people tend to get stuck in their current ways, because the unknown is dark and dangerous. Better the path we can see and is safe.
But if we don't actively create a better future for ourselves and our company, we will be driven by others in a direction that won't be of our own choosing. As the saying goes, "In five years' time, you will arrive. The question is, Where?"
Taking proactive action now is the only way you can create the future that you want and need. So, here's the challenge:
> Accelerate the pace of strategic renewal within your department, starting now
> Make creative thinking and enhanced partnership everyone's job
> Produce an environment that inspires people to bring their best potential to work with them every day
It all starts with you. If you don't believe that you can create your future and that of your company your company, then it will drift like a boat with no sails. Be the change that you want to see in the world, as Ghandi  said, and the momentum will be unstoppable.
Many thanks
Mark Williams
Head of Training
MTD Training   | Image courtesy by Stuart Miles of FreeDigitalPhotos.Net