So, you've made all the plans on how to deal with that difficult situation. You know exactly what you are going to say to that person. You are confident that you've considered all the options and you've covered all the bases when it comes to their reaction.
And then they go and do something you hadn't planned for.
Just great!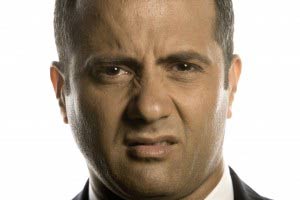 Challenging reactions sometimes do occur, and if you get caught up in those reactions, you may not end up with the desired result you had planned for. One such reaction you may encounter is when the person becomes defensive and thinks you are actually attacking them.
Trying to get your point across when they are being defensive is difficult. How do they show defensiveness? Interrupting you, counter-attacks, blame, loud voice and defensive body language are all signs of this method of dealing with difficult situations.
What can you do when faced with this style of reaction?
1) Try to avoid debating the issue. This fuels any disagreement that may exist, because the other person will always try to justify their position from their standpoint. You sound defensive as well. If you try to out-debate or out-argue them, tempers may flare and you get nowhere near a solution.
2) Don't avoid the issue. If you give up the moment the other person goes defensive, it perpetuates their behavioural style and you end up in a worse position than before you started. You will never get agreement and the other person will accentuate this behaviour every time in the future, because they see it working.
3) Show you understand their position. Through active listening, you gain a clear understanding of their point of view, a position the other person would have wanted in the first place. Reflectively paraphrase your understanding of the message they have given you. As Steven Covey says in his '7 Habits' book, you don't have to agree with them, you just have to understand them.
4) Respond to clarify, not to counter-attack. Ensure at this point you clarify the meaning of what the other has said. You're not countering here, you are simply trying to make sure you are totally clear on the meaning of what they have said.
5) Clarify your position. After you have listened and ensured you are clear on their position, you can describe your position, without making it appear blaming or judgemental. Stick to facts, not opinions. They can dispute opinions but facts can be backed up.
6) Be positive in your intentions. Recognise their defensiveness is often a sign of either a lack of personal responsibility or some form of insecurity on their behalf. By being positive in what your expectations are, you allow the other to see how being positive themselves may help them achieve a desirable outcome.
7) Work on a compatible solution together. You are trying to work out a resolution to the conflict, so move ahead as quickly as possible to attempting to work out a solution. Focus on what you can do, rather on what you can't, on what's right, rather than what's wrong. Take the other person forward with you to achieve that outcome you are both working towards.
Think through why the person is being defensive in the first place. That should enable you to determine the appropriate steps that will lessen the need for them to defend their position all the time.
Many thanks
Mark Williams
Head of Training