It is probably one of the most stressful situations you would ever have to face at work…someone had been suspected, or accused, of theft. If you haven't dealt with anything like this before, it can be daunting and frustrating to have to get to grips with it. Anna Bunting of Davis Blank Furniss has some ideas that might help in this situation: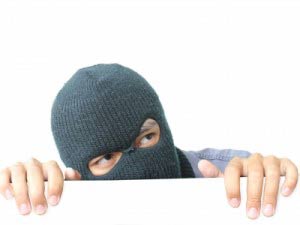 Investigate the theft before taking action
Before any disciplinary steps are taken, a thorough investigation needs to be conducted in order not to fall foul of the Burchell principles (i.e. that the employer should have a reasonable belief in the employee's guilt based on reasonable investigation).
The investigation may reveal a perfectly plausible explanation, or may simply narrow down the possible culprits. If, despite a full investigation, the culprit cannot be uncovered, it is possible in theory to fairly discipline all the suspects and even to go as far as dismissing them.
Employees are innocent until proven guilty
However, in practice, HR managers may face claims of constructive dismissal if they are too quick to issue written warnings to a group of employees suspected of theft or potentially claims of unfair dismissal if they were to dismiss all those suspected without good reason, and without exploring all avenues.
There should be fairly conclusive proof that one of those disciplined is guilty so that you can establish reasonable suspicion. For example, if one of the staff can establish that they could not possibly be guilty because they were on annual leave or at an external meeting, then they could have a justified complaint. Such disciplinary action without good reason will be viewed as excessive and does not make commercial sense.
As with any disciplinary or dismissal situation, you would also have to consider all relevant factors such as any explanation given, length of service and an unblemished record before imposing any sanction.
Begin disciplinary as a last resort
If you are in this situation, you should try informing all the team or those identified as possibly being involved that if the guilty person does not own up, they will all be subject to a disciplinary procedure and may face dismissal.
If no one owns up, and the investigation process does not reveal the answer, you should then instigate the disciplinary process, as the truth may come out as it becomes more serious. If not, another option would be to leave it to a police investigation who will have wider powers to search but this may delay your determination of the matter.
Act with caution
You should, of course, take specialist advice on the specific facts of a case such as this (particularly if you wish to discipline or dismiss all suspects) due to the number of potential claims involved and the effect on your business.
I would say it would make sense to allow people to come forward and admit something first, before you take any action.
Hopefully, you won't have to deal with this often, if at all. But if you do, following these ideas should be helpful in sorting it all out.
Many thanks
Mark Williams
Head of Training
MTD Training   | Image courtesy by Chanpipat of FreeDigitalPhotos.Net