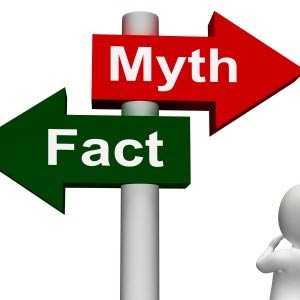 Throughout my career I've learned two things. Successful people have had (or currently have) coaches and those who seem to be struggling with their careers are usually the ones who do not have coaches (or think they don't need them). Over the next couple of days I want to take some time to dispell some of the myths circulating about the values of coaching – whether you're on the giving or receiving end.
5. I'm successful, so I don't need a coach.
Nope. Wrong. You may, at one point in your career, learn a certain set of skills. As you advance, you'll need to build upon those skills and the higher you get on the management food chain the more important they'll become. You need a coach by your side to help you learn how to get better at the things you're not as strong at. And trust me – no matter what you think, you're not already perfect.
4. I don't need counseling or therapy.
That's wonderful. The good news is that coaching is NOT counseling, nor is it therapy. Yes, you do get to have private conversations with your coach. Yes, you will get to talk about your goals and aspirations. The difference is that your coach is there to inspire you and help you build a successful career while a therapist would merely be trying to heal you.
3. I don't have a problem, so I don't need coaching.
What's more effective – preventative medicine or medicine administered after you're ill? The truth is that a coach can help you to build your career from the ground up, giving you advice and guidance along the way so that you don't make a mess out of it. If you wait until you have problems (like a bad reputation) it may be too late to save your career – with or without a coach.
2. I can't find a coach with the same experience I have.
Why on earth would you want a coach exactly like you are? Why wouldn't you want a coach who already has a proven track record as a leader? Someone with technical expertise, amazing communication skills, and the ability to share insight. The truth is that you could have a coach from a completely different industry and the ideas he shares with you will be just as valid.
1. Coaching doesn't matter because you can't prove a ROI.
Contrary to popular belief, there are ways of measuring your ROI (return on investment) in regards to the benefits of your coaching experience. As a matter of fact, studies have shown ROI numbers ranging up to 600% in some cases.
Take a look at each of these myths, or misconceptions, and erase them from your mind. The benefits of coaching are many, and measurable.
Thanks again,
Sean
Sean McPheat
Managing Director
MTD Training   | Image courtesy by Stuart Miles of FreeDigitalPhotos.Net