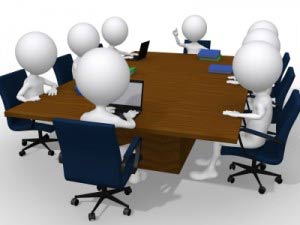 When we run programs on team work, many managers comment that their people don't act as team members, and some actively work against their colleagues because of hidden agendas or personality differences.
Many of the activities we carry out show that managers have little idea of what makes the difference between having a proper team working together in harmony, and a group of people who just happen to be working in the same department.
The truth is, people can work together without having a 'team' ethic. But how do you create the environment for all persons in the department to pull together and be a team? Well, let's first see what a successful team actually does.
A successful team is one in which the team members not only achieve something worthwhile, but feel that they have contributed to and participated in a project with a purpose.
Teams create various levels of deep working relationships within them. Just because people happen to be in the same office doesn't necessarily mean they get the best out of each other. The relationships that real teams build provide that firm foundation for growth.
Teams have an emotional connection with each other so that they all 'stand for' something. If you asked each team member why the team exists, would everyone come up with the same answer, or totally different ideas? This connection will either drive the performance forward or drag it down.
Real teams develop their own internal motivation and stimulus to perform. If your team are dragging their feet or bickering with each other, or showing negative signals, you have to question their real motivations for being there.
Teams build their qualities through synergistic interactions. This involves each person contributing their strengths, opinions, talents and ideas to the team and building on their ideas with each other. Knowledge is shared and made openly available at meetings and on projects.
Teams always know they need to develop, perform and improve. In real teams, they contribute to each other's' skills and talents, learning and researching while growing together.
Without each of these traits, people tend to be looking for reasons to stand out in teams for their own motives, and the team ethic falls apart as they just work within the group they have been assigned to.
So, work with your team to help them analyse what level they are at as a team. Get them to formulate plans to improve the connections within the team. Identify individuals who are natural team builders and help others to model their mind-sets so the group you have working with you feel they have the skills and qualities to turn themselves into a committed and special team, growing with every opportunity.
Thanks again
Sean
Sean McPheat
Managing Director
MTD Training   | Image courtesy by David Castillo Dominici of FreeDigitalPhotos.Net