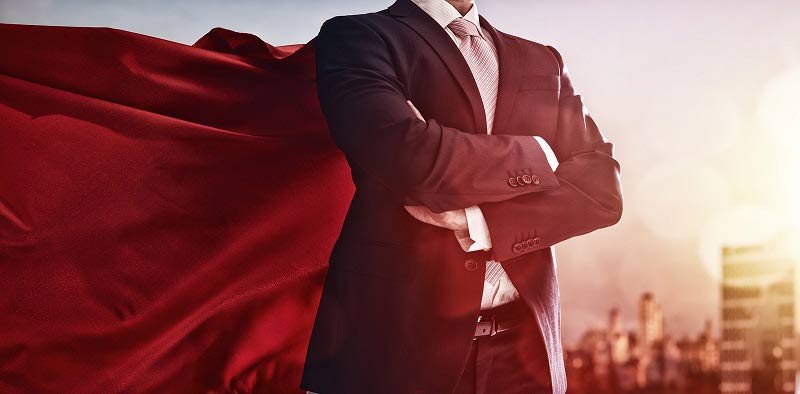 Have you ever considered what kind of leader you are?
Do you take risks in order to get the most rewards?
Do you challenge your staff, and empower each one to work to the best of his or her abilities?
Or, do you shy away from challenge and conflict, just to maintain the status quo?
A bold leader's drive and initiative inspires the rest of the team to break the mould and work as efficiently and creatively as possible.
If this is the type of leader you'd like to be, follow these steps.
Lead By Example – The most important takeaway from this article is that bold leaders challenge themselves first, and others second. This means that you can't just show up to the office and give a motivating speech, you need to work just as hard as your employees to show them what dedication and unwavering effort looks like. If you expect your staff members to follow your plans for giving their all, you have to make them feel like you are giving 110%.
Be Innovative – Bold by definition means to have courage and willing to break the rules; therefore, a bold leader needs to do both of that. Assess the current practices of your organisation, and figure out what changes you can make to fast track results. For example, if there is a dream client that you would never usually go after, do just that! If you wanted to make a drastic change to your presentation to shock your bosses, do it! While these kinds of decisions are risky, if they work, they will pay off.
Empower Your People – If you are a leader, than you need to always keep those you lead in the forefront of your mind. As a manager, you need to not only focus on tasks, but also on the people accomplishing them. You need to evaluate your staff members' skills, and figure out ways to push them forward in their careers by providing challenges. By providing your employees with a chance to learn and face new objectives, you will empower them to be better professionals and help them in their climb up the corporate ladder.
It is not easy to become a bold leader as not all will like you, and failure can be a big threat. However, you can still employ some bold qualities in your management style to provide more innovation and often, fun, to the workplace.
Many thanks
Mark Williams
Head of Training