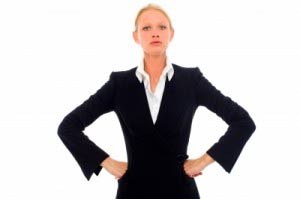 On one of our courses on Emotional Intelligence, the question came up "Does an Emotionally Intelligent manager ever get angry?"
Do you think being angry shows a weakness on your part? Even if you feel angry, does that mean you should bottle up your emotions and not show any signs of it, so you always come across as calm, collected and rational?
Well, what happens when you feel angry? It normally means one of your key standards or 'rules' has been broken. Something that you consider of high value has been affected or a belief you hold as important has been violated. Anger is a natural reaction to any of these circumstances, as it affects your self-worth, self-esteem or self-concept.
The part of our brain that is responsible for temper-regulation is our amygdala, and when we 'lose our temper' we often call it an 'amygdala hijack'. That part that normally keeps us sane and in control can be by-passed and cause us to lash out or say and do things we regret and have to apologise for later.
When we experience a highly-charged emotional state (positive or negative, it doesn't matter) then the emotional brain (our limbic system) takes over and causes a different form of connection between our emotional brain and our 'thinking brain'. That's why we often can't think straight when we are emotionally charged.
Now does this mean that a manager cannot display negative emotions or anger and frustration if s/he is emotionally intelligent? Having a high EQ does not mean you don't experience these emotions. It means you choose how you are going to display them through what EQ refers to as self-regulation or self-control.
So, being angry is a natural result of your standards or rules being violated. What is a manager to do?
High EQ means we accept the reaction we get is naturally human, and we now can decide how we respond to it. There is a gap between 'stimulus' (the cause of us feeling angry) and 'response' (our reaction to the cause). In this gap, we make our choice.
The high EQ manager will decide how s/he wants to react and what the consequences of that response will be. They accept that whatever way they react is their own personal responsibility. They don't blame someone else or circumstances for their reaction; they accept that whatever emotion is shown is the result of a well-thought-out plan of action, for which they are accountable.
It's natural to feel emotional when one of our standards or rules has been affected. How we decide to respond to it is the sign of whether we are highly regulated or not. A regulator lets through a certain amount of liquid or gas according to the level it is set at. The same is so with our emotional regulator; we decide how much emotion we will show through.
Consequently, a manager who decides to show anger
accepts that they are responsible for that emotion,
doesn't blame people or circumstances out of their control for their reaction, and
acknowledges the results that occur after the outburst.
If the effect is not what they wanted, they again don't pass the buck; they understand that the reaction from others is down to their choice of how they showed their emotion, and they live with the consequences.
Many thanks
Mark Williams
Head of Training
MTD Training   | Image courtesy by Ambro of FreeDigitalPhotos.Net