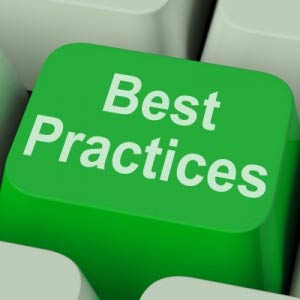 I received an email from Lisa Jenkins last week wanting some advice on how to get the best out of her team. Lisa is a newish manager working in a call centre.
Here's what she asked:
————————————————-
"Hi Sean and the MTD Team,
I work for XYZ and we offer sales and service telephone support to our high street branches.
I am one of 25 team leaders within our call centre and I wondered whether you have got any type of checklist that could help me to see if I am getting the most out of my team?
Competition to be the best is fierce where I work so any help would be appreciated
Thanks for your wonderful tips, I don't know what I'd do without them
Lisa Jenkins
Team Leader – Icarus Team
XYZ
————————————————–
Here's my reply:
Hi Lisa
Thanks for your email and kind comments.
We completed some customer service skills training for your company about 3 years ago – a little before your time I'd expect!
I have put together 10 questions for you to ask yourself about the way that you are managing and building your team.
Here they are:
1. Do you know the trouble-makers within your team?
Have you identified them and spent time with them to find out what makes them tick and why they do what they do?
Have you a plan to deal with them and turn them around?
2. Do you involve your team in key decisions?
It will bond the team and make them feel valued and more part of the team.
3. Does every team member know what the team goals and philosophy are?
Would I be able to walk in, drag one of your team off the phone and no matter who the are, they would know the answer to the above question?
4. Have your team members been trained in teamwork skills?
Do they understand what a team is? How they form? etc
What their role is within the team structure?
5. When was the last time you improved your skills?
Keep your leadership skills up to date with the very latest techniques.
6. Are your team meetings productive?
They should include updates, information and motivation.
Do your team members think they are worthwhile?
Give them a spring clean!
7. Are your communication channels effective within the team?
How do you know?
What processes do you have in place for updates etc?
8. Does your team have fun whilst at work?
What can you do to make their work a more enjoyable experience?
9. Have your taken the time to understand the values, likes, dislikes and needs of every team member?
Do you know what motivates every member of your team?
What their learning styles are?
Have you got a motivating and communication plan for every member of your team based around their preferences?
10. Can you point to specific innovations that your team has made in the past couple of months?
Are you innovating or simply doing things the way you've always been doing them and maintaining the status quo? Make sure to reward any attempts at innovation, even if the outcome isn't successful.
Challenge team members to try new things.
Until the next time, take care of yourself
Live, love and laugh
Sean Mc